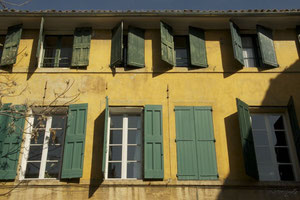 I intend to make Saturday tourblog day, so it's only fair to start in Aix-en-Provence (until I manage to go anywhere else).

    Its history dates back to a Celtic settlement of the Salyens tribe, when it was a small fortress hilltop town that stood on a crossroads of a major route that later became the Roman via Aurelius.

    We'll jump ahead to the 15th century… That's when Aix became the capitol of Provence.  More about its history in later blogs.  For now, take a virtual tour of what you're likely to see as you wander the streets….
des Poivrons Rouges
by
AprylZA
See other
Cooking Posters