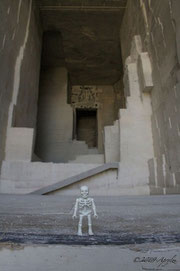 How do you describe the unknown?  What does it look like?  Squelch the voice of reason; it's time for you to explore the unfathomable.  There's no wrong answer!  What's the most unlikely thing that could happen right now?
Whether or not you choose to "believe" isn't the issue.  The purpose of this study is intended to uncover the truth that you already know but forgot for the countless distractions along the way.  What really matters is that you are determined to love better, respect, support, and encourage one another as we journey together.  This is communion.  We are choosing to Be.
We must offer one another safe intimacy as we attempt to understand our purpose, our Creator, and ourselves. Is this a promise?  Is this level of trust an assurance to you or a threat?
Jesus Christ was never exclusionist.  He always gave the religious right ("the Pharisees") and even pagans ("the gentiles") the opportunity to speak with Him on any subject.  Would they accept what He had to say?  The choice was theirs.  Jesus never excluded anyone based on his or her beliefs.
This study is not about psychoanalysis or apologetics.  The intention is to help every person to seek a closer relationship with our Creator, recovering our loving hearts and bringing to light anything that would keep us from that pursuit.

"I believe talent is like electricity.  We don't understand electricity.  We use it."  Maya Angelou

"You are the light of the world.  A city on a hill cannot be hidden.  Neither do people light a lamp and put it under a bowl.  Instead they put it on its stand, and it gives light to everyone in the house.  In the same way, let your light shine before men, that they may see your good deeds and praise your Father in heaven."  Matthew 5:14-16

Have you ever considered that your life might be more than physical and temporal? What else could there be?  Explore and explode into your journal.  Let yourself play and have fun with it. Write or draw whatever comes to your mind.  Explore and explode!