"I am almost committing an indecency.  I am trying to rip open the inconsolable secret in each one of you — the secret which hurts so much that you take revenge on it by calling it names like Nostalgia and Romanticism and Adolescence."  C S Lewis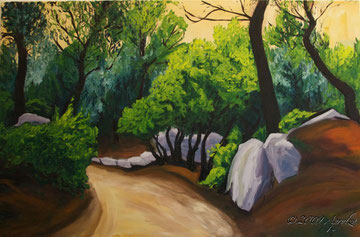 This is a thrilling poetic analogy!  How often have you felt dried up, chewed up and spit out?  Don't you wish that a loving and all-powerful God would come ripping down from the heavens and lift you up out of the dust?
What then, if you could apply another passage from the Holy Scriptures to your life?  This is a blessing offered up by a Jewish man who was fired-up with passion for the LORD.  Have your journal ready to respond with what you really think.  The apostle Paul said, "For this reason I kneel before the Father, from whom His whole family in heaven and on earth derives its name.  I pray that out of His glorious riches He may strengthen you with power through His Spirit in your inner being, so that Christ may dwell in your hearts through faith.  And I pray that you, being rooted and established in love, may have power, together with all the saints, to grasp how wide and long and high and deep is the love of Christ, and to know this love that surpasses knowledge — that you may be filled to the measure of all the fullness of God.
"Now to Him who is able to do immeasurably more than all we ask or imagine, according to His power that is at work within us, to Him be glory in the church and in Christ Jesus throughout all generations, for ever and ever!  Amen."  From the Epistle (letter) to the Ephesians 3:14-21

What does this mean?!  Does it freak you out or enrage you?  Is this a threatening statement?  Why, exactly?  Is this a dark contrast to the description of our lightness of being? Is it even possible for humanity to live its full potential in this world?  Excavate the truth!
Why is the spiritual realm so often unexplored?  Or is it purposely ignored? What if immortality starts now?


[Click here to begin the study.]
An Invitation for the Journey
by
AprylZA
View other
Motivation Posters