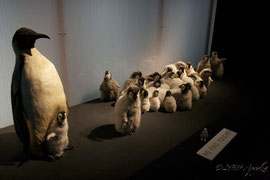 Rules of engagement from 'the Source'
    Sunday and Wednesday are my life transformation blog-theme days.  This study can be followed individually, but is so much better with a friend for better-or-worse.

The Covenant for group studies
    A Covenant is a solemn agreement.  God made quite a few of them with the early faithful in Genesis.  Likewise, we can make certain promises to each other for the greater good of our relationships.
1.  We will meet weekly for one-two hours to discuss, encourage and pray for what has or will transpire during our time apart.  We will share only what we are willing to disclose, and will not allow anyone to force information from us.  Your facilitator will also participate in the exercises.  (John 13:13-16)

2.  Each member of our group is an equal part of our community.  Your facilitator is a guide to the study, but not a leader.  Everyone is learning and growing at a different rate, so the perceived advance of one will not serve as a model for others.   (1 Cor 12:14-16)
    "Now you are the body of Christ and each one of you is a part of it."  1 Cor 12:27

3.  We will listen to each other.  We will not comment on another person's process in order to help that person.  We will occasionally echo what one has said in order to seek deeper understanding of her thoughts, but words spoken are not open to judgment.  No one will be advised as to what they should believe.  (Matt 7:1-6)
    We will challenge and be challenged by differing beliefs and opinions but we refuse to let our differences divide our community.
"As iron sharpens iron, so one man sharpens another."  Prov 27:17
    When sharing our exercises in a large group, we will break into clusters of four so that we have equal time to express ourselves.

4.  We will respect one another.  We must insist upon positive intent.  Each person will be granted a safe, compassionate place to speak her own needs and realities.  We will be gentle in love.  We will accept support from others who share our desire to live life to the full.  (Gal 5:26)
    Nothing shared in our group will leave our group.  This includes the context of "be in prayer for ______ about _______," because this can too easily become destructive gossip.  We reserve the right to personally 'activate the prayer chain', equally to invoke silence.

5.  We will respect time commitments, likewise the unexpected distraction of travel and relationship commitments.  The face of our group will change constantly, and we will not be offended if priorities change.  We are one in the Spirit.  (Phil 2:1-4; 1 John 4:11-12)

6.  We will not let ourselves become discouraged when we believe our growth to be stagnating.  There is no right or wrong way to answer the questions or work through the exercises, so no one fails this course!  Remember to allow yourself three steps forward, two steps back.  Even when you don't see change, you can believe that it is happening.  Relax and let it!  There is a season for everything under the sun.  (Ecclesiastes 3)

7.  Allow yourself to experience what's happening inside. 
"Trust in the LORD with all your heart and lean not on your own understanding; in all your ways acknowledge Him, and He will make your paths straight."  (Prov 3:5-6)  If your heart is not comfortable with the group, take a break and spend more time in prayer and the Word of God — the answers are there.  Seek the Spirit to guide and protect you.  (Ps 9:9-10).  But remember to seek a community of encouragers.  You must assertively break from isolation.
    ALL FOR ONE AND ONE FOR ALL!
[Click here to begin the study.]