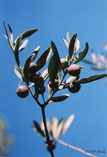 The olive trees around our property are teaching me so many things.  They look rather pathetic, fighting a losing battle against the rampant pines… until you know their story.

    These small trees are the survivors of a deadly frost 40 years ago.  Longtime residents recount hearing the trees groaning and collapsing from the three-weeklong freezing temperatures.  But olives send their roots deep into the soil.  After a time, the tree will send up new growth.  If the tenants of the land improve their conditions, then a fresh start is possible.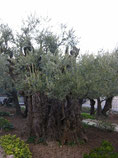 I read how David spared Saul's life today, all of those centuries ago. 

There are so many directions that the story of 1 Samuel 24:1-22 could have gone.  Did David know for certain that it was not his duty to end Saul's reign?  His words imply that's the case.  He'd already made it clear, so this was no sudden turn of events.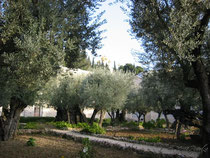 Having a strong vision of one's place in the great plan… it makes sense that I should seek the better way… My desires are pretty strong and I could easily be tempted to misinterpret Him based on how closely the events can be manipulated in my favor.  It's rather helpful to remember 1 Sam 24:13, "from evil people come evil deeds."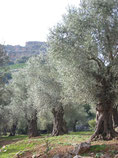 If looks could kill….  Does it help David at all to think about how his adversary was out of the picture?
 
    The chronological Bible intersperses the poetry written during his time on the run within the historical accounts.  In the Psalms 57, 142, 52, 54, David cries out to God for deliverance from "God's anointed."  It's ironic that the one who comes in the name of God destroys people with his fits of anger and jealousy.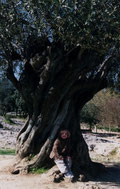 "But I am like an olive tree, thriving in the house of God.
I will always trust in God's unfailing love."  Ps 52:8

The scorching winds of despair will only drive me deeper to seek God's goodness.  If the Source of life is at the heart of all that is good, then I will strive to know the truth.
    That which doesn't kill me can only make me stronger.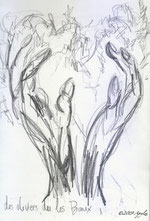 Have a closer look at a thriving plantation of olive trees:  notice their steadfast stance and how the branches reach for the sun.  Watch them when the violent mistral winds threaten them with chill northern air:  these are trees that will not be swayed.

If you're interested in determining the Source of your strength, click back to the beginning of my spiritual development study….
But I am like an olive tree...
by
AprylZA
View more
poster
designs on zazzle