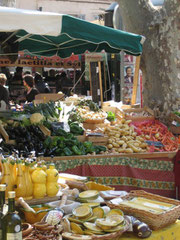 Fresh produce is a treat for the senses.  No matter how busy or distracted we may be in our efforts to survive and thrive, the bright reminder of life at the peak of existence is meant to bring us back to the essential.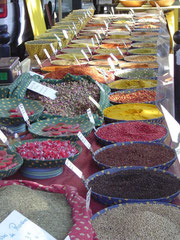 The French have not yet forgotten this.  Although the hypermarkets are presenting more and more flavorless 'convenience' foods, the village market still plays an important part of daily life here.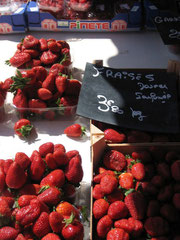 Take a closer look:  the produce changes with the seasons, and you'll find that what's available in abundance will be the cheapest and most flavorful offering.  (I'll coordinate my Tuesday recipe blogs with what's in-season at the moment in southern France.)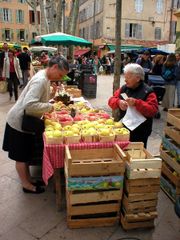 Appleiscious
by
AprylZA
refrigerator magnets
by zazzle
Hot Stuff!
by
AprylZA
View more
Red Aprons
des Poivrons Rouges
by
AprylZA
View other
Cooking Posters