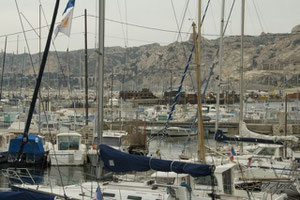 L'Estaque is a delightful coastal area west of Marseille, rich in history, tradition and culture.  It's been inhabited for 26 centuries as a fishing village, and increased in population (287 people in 1872 to 13536 in 1931!) through the Industrial Revolution.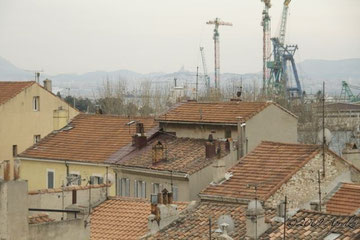 The loss of the shipping industry, as well as automated fishing and other business closures created massive unemployment in the area.  Now, most inhabitants commute to nearby Marseille, or support the lively local community and tourism.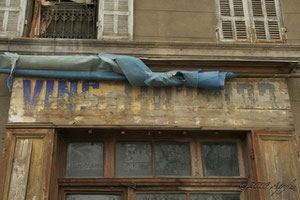 Between 1860 and 1920, L'Estaque was a popular retreat for artists.  Camile Saint-Saëns, Emile Zola, Braque, Dufy, Marquet, Renoir, Signac, Monticelli, Charles Cross, Paul Cézanne, and Othon Friesz found inspiration here.  Conveniently, Cézanne's mother was living here after her husband's death, so it was a charming place for him to wait out the war of 1870.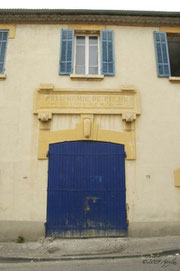 There are several excellent walks around the village.  I was there on a windy February day, so you won't see photos of the beach walk. There's a newly constructed boardwalk path around the park, past the port and to the beach.  It's worth a return on a sunny day, I'm sure!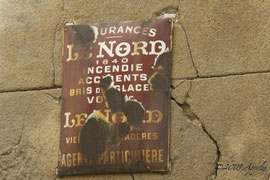 The painter's walk winds through the village, and leads to views over the Mediterranean and toward Marseille.  The excellent community website will give you some direction, especially if your French comprehension is tolerable!  ‹‹Les Balades›› section lists the walks, and by clicking on the titles, you will find information and photos of what to look for.  Be sure to check ‹‹a ne pas rater›› so you don't miss anything!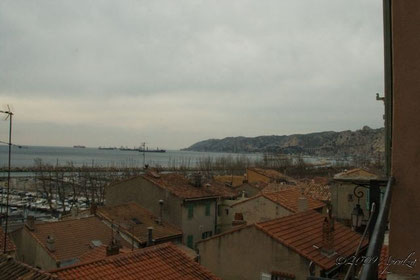 Tip:  go on an empty stomach, because the seaside restaurants are fantastic!