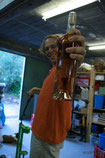 When the wine supply slows to a trickle, we know it's time for another Vrac day.  A metre en vrac, means to get it in bulk, and at €2,30 per litre for quality wines, it's quite a good deal.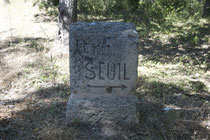 We drive our plastic jerry cans (wine ONLY, no mixing!) to le Château du Seuil on 4690 route du Seuil, outside of  Puyricard, near Aix-en-Provence.  See their website or phone +33 (0) 4 42 92 15 99 for opening hours and a history of their vineyard.
These visits inspired creative works…
le Château du Seuil
by
AprylZA
See other
prints & posters
from zazzle.com
Thanks for making a difference in my life
by
AprylZA
Design a
notecard
using Zazzle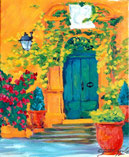 I was a student of Jacques Letrosne from Oct 2003 through June 2006, and had the pleasure of taking his summer workshop, which included two painting days at Château du Seuil.
You can find out more about his work and studio on his website.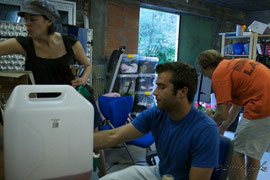 Then it's time to fill the bottles–now that's recycling!  We purchased our corks at the local DIY (hardware) store, along with our one-time purchase of the corking machine.
It looks something like this…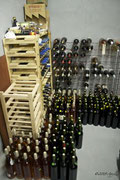 An Open Door Policy
by
AprylZA
View more
Château Keychains