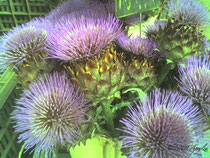 "I am concerned with a certain way of looking at life, which was created in me by the fairy tales, but has since been ratified by the mere facts."  G K Chesterton

"I pray also that the eyes of your heart may be enlightened."   Eph 1:18

Myths contain a profound element of truth that keep them timelessly compelling.  Meanwhile, we become so distracted by what's going on in front of us that we neglect what's essential.  Like Alice's looking glass, success and failure have very little to do with the bigger reality.
    Success or failure, the truth of your existence has little to do with its quality.  The quality of life is proportionate to the capacity for pain and delight. This is passion. The potential for delight is the reward for paying attention. Passion is powerful and requires excessive amounts of grace.  Even the gift of pain can result in increased strength and empathy for those who are willing to grow through it. [Matt 5:3-16]
    We rely on what we've learned of 'success' and 'failure' rather than by force of passion.  Passions are difficult and feel very uncomfortable—too much like loss of control. That's why religious legalists condemn creative expression in its many forms.  It delves too deep into the unknown.  It's dangerous!
    What was your favorite story when you were 8-years old?  What do you suppose was the connection?  Try to remember your favorites at other times in your life.  What hopes and dreams did these stories kindle?  What fears did they confront?

"Those who don't believe in magic will never find it."  Roald Dahl

"What is faith?  It is the confident assurance that what we hope for is going to happen.  It is the evidence of things we cannot yet see."  Heb 11:1 (read on to verse 16)

Should have?  Would have?  Could have?  If we can define spirituality as 'living to understand the Spirit within you', then we are not blissfully aimless.  On the contrary, faith is learning to pay attention to the still, small voice, and sorting out what gives life from what steals or destroys life.  The spirituality that enriches is found in choosing to follow the life-giving path.
    How deep is your indoctrination that Seeing Is Believing?  Have you entirely ruled out the possibility of unseen spiritual realities?  What are your theories on the spiritual realm?
    Read Luke 24:13-32.  Have you ever had an experience where your heart was burning within you?  Maybe it's so much more than something you ate. (Charles Dickens' A Christmas Carol is a masterfully told demonstration of conviction, confession and redemption.)  What might make your heart burn?  What is this flaming passion that's bigger than you are?  You haven't got one?  If you could really let yourself go, what would set you aflame?

"We live in a divided world; one world with two parts, one seen and one unseen.  We forget that the unseen world — the larger reality — is more real and more dangerous than the part of reality we can see and believe.  The lesson from the story of the Emmaus Road — the bigger, unseen reality of the entire Bible — begins with this simple truth:  Things are not what they seem.  There is so much more going on here than meets the eye.  John Eldredge, in Waking the Dead, calls this, "Eternal Truth Number One."

It makes us feel like children, and that's uncomfortable until we remember that Jesus had a lot of challenging and encouraging things to say about children.  For instance, in Matthew 18:1-4, He said that "unless you change and become like little children, you will never enter the Kingdom of Heaven.  Therefore, whoever humbles himself like this little child is the greatest in the Kingdom of Heaven."

"We ask God to give you a complete understanding of what He wants to do with your lives, and we ask Him to make you wise with spiritual wisdom."  Col 1:9b, NLT

"If you're not part of the solution, you're part of the problem, but the perpetual human predicament is that the answer soon poses its own problems."  Sydney J Harris

We live in a world at war that is unfolding all around us.  The news media only present the symptoms — those visually stimulating conflicts.  The bigger battles are usually unseen and unreported.  Like Moses (Exodus 4:10), we're called into it, doubting and arguing with God that He's given us a crucial role.
    Read Daniel 10, and notice the source of the conflicts between men and their brothers.  Verse 13 explains that the angel was detained as a result of the spiritual battle.  Could this explain some of the difficulties you face in your life?
    What battles are you facing?  What's been your part in the skirmishes?  Write up your own After-Action Report.

"This is our most desperate hour."  Winston Churchill

Can you believe that you have an important role to play?  Why would you not have an enemy who is determined to keeping you from acting your part?

"All the world's a stage,
And all the men and women merely players;
    They have their exits and their entrances;
And one man in his time plays many parts,
His acts being seven ages."  William Shakespeare, As You Like It, act 2, sc 7, l 139


"And we, who with unveiled (See Exodus 34:33) faces all reflect the LORD's glory, are being transformed into His likeness with ever-increasing glory, which comes from the LORD, who is the Spirit."  2 Cor 3:18

"May the grace of the LORD Jesus Christ be with your spirit."  Phil 4:23, NLT

This is a wonderful blessing!  My spirit is always my spirit as long as I have breath.  The question is:  What spirit happens to be governing it at this moment?  Is it the Holy Spirit yielding the fruit of love, joy, peace patience, kindness, goodness, faithfulness, gentleness and self-control?  Or might it be the spirit of all that is physical and temporal?  Galatians 5:19-21 lists the extremes, but there are many small steps of acquiescence that accompany control by the spirit of the lesser gods.
    What makes you doubt and worry about your conceit instead of humbly asking the LORD to lead you through your fear?  There is a subtle and malignant twist that separates fear and trust.  How did God react to Moses' "humility" in Exodus 4:14?
    Be aware of self-doubt.  It is the sinister whisper, "are you sure God really said that?" (Genesis 3:1)  It is all so illogical.
    Get it out into the open!  Don't try to ignore it, because these thoughts won't just go away.  Why didn't Eve run to Abba--'Abba' is Greek from the Aramaic for 'daddy'--before she took the first bite?  Don't attempt to argue your doubts or to stuff them into a dark corner.  Bring them into the light immediately.  Write them in your journal; show them to the LORD your protector.

"The story of your life is the story of the long and brutal assault on your heart by the one who knows what you could be and fears it."  John Eldredge

What part would you love to play?  Even though it might feel sinfully self-centered and shamefully arrogant, think about what it would look like to live your glory.  If you were to reflect the glory of God, why would the Enemy have reason to fear you?  Journal it, if you dare!

Choose any topic that you've been curious about but never took the time to research.  Now is the time.  Explore, seek, ask, and keep moving forward. Brainstorm about who might know about your topic and where you might find more.  Are there clubs or associations that have access to this information?  Be an explorer and make new discoveries.  It doesn't have to be new to anyone else but you.