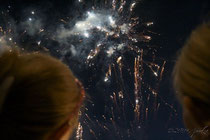 "The nail that sticks up gets hammered down."  East Asian proverb

"Do not give dogs what is sacred; do not throw your pearls to pigs.  If you do, they may trample them under their feet, and then turn and tear you to pieces."  Matt 7:6

We tend to congregate with people who share an invisible ceiling.  Among us there is an unwritten consensus of impossibility that keeps us safe from harm.  Our intimates love and wish to protect us (and themselves) from danger, so any invitation to risk is a threat:  they worry about our being hurt, they feel an unbearable loss of control… or the possibility that they will be left behind by your progress.
    Your loudest critics are probably the most frustrated individuals.  Therefore, seeking confirmation from outside sources is dangerous!  Do not give others the right to validate you.  Know who is safe before you share your vision, and remember that the One who made you knows what plans he has for you.  [Jeremiah 29:11-14.]

"Some people will never learn anything, because they understand everything too soon."  Alexander Pope

Make a time line of the present.  Write down your schedule.  What are the five major activities?  How much time does each require?  How much time are you devoting?  Do they mesh?  Label the "would-should-could".  How much of your time is spent doing for others when you should be doing for yourself?
    Are there any tasks you're putting off?  Why?  Are these related to your highest values and deepest desires, or someone else?
    Is there anyone reacting to your spending time on yourself?  Does this trigger doubts in you?  You'll need to put these people at a protective distance.  Discretion is a strong tower for you right now.
    CAPTORS & GUARDS:  Draw a circle in your journal.  Inside the circle, place topics you need to protect.  Place the names of the people who are encouraging and supportive around the inside of the circle.  Outside the circle, list your distractions and place the names of those who would most likely discourage you (either outright, or by the excessive tasks which would keep you from your goal.)  These are the ones from whom you must be self-protective for now.  Add names as you discover them.  You may even want to include a discernment zone: those people who are encouraged by what they see in you, but aren't able to tap into the Source quite yet.  Don't expect them to meet you at port during a storm, but you can honestly share your growth to mutual benefit.

"The position of the artist is humble.  He is essentially a channel."  Piet Mondrian [Read 'artist' as 'creator'--Whatever it is that you've been created to do.]

Is it discernment or perverse perfectionism that sets the standard too high to be reached by mere mortals?

"But the LORD still waits for you to come to Him so He can show you His love and compassion.  For the LORD is a faithful God.  Blessed are those who wait for Him to help them."  Isa 30:18

"A love affair in the midst of a life-and-death struggle."  Brent Curtis

"I am the vine; you are the branches.  If a man remains in me and I in him, he will bear much fruit; apart from Me you can do nothing."  John 15:5

SOLITUDE:  (A date with your lover):  Take two hours each week for yourself.  Go where you want to go, do what you want to do.  Don't take any other person with you.  This is for you.  It's genuine "quality time".  This may be intimidating.  That's because it's intimate.

It is self-disclosure that makes intimacy possible.  YHWH loves you and delights in you!  He wants to know you, and that begins when you learn to know yourself.

List twenty things you enjoy doing.  When was the last time you did any of them?  Use this list as a resource for your solitude dates.  Don't put them off until you have a whole day to do them.  Just do part of one thing from your list this week.  Try to do something that will enrich your circle.  Set small, gentle goals that you'll be sure to meet.

It's my job to do the work that's in me, not to judge it.

"By day the LORD directs His love, at night His song is with me — a prayer to the God of my life."  Ps 42:8.  Read all of Psalm 42.

Start your day with the cry of your heart.  It could sound something like this, "LORD, give me the courage to step out of the boat, the faith to hear Your voice, the hope to see You clearly and the trust that You'll pick me up when I start to sink.  Please help me in my unbelief."


[The Source begins here.]
Live out loud!
by
AprylZA
Browse more
Cathedral Cards