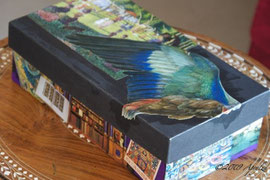 Your life can be a blessing!  Just as you wouldn't hide your light under a bushel basket, you've been given this adventure to make this a better world for everyone.

God said to Moses, "Now go; I will help you speak and will teach you what to say."  Ex 4:12

Yesterday we made a vision collage so we don't forget our dreams.  Today, in the second-half of this project, we complete a treasure box for keeping the reminders that others gave us for ways we've blessed them.  (It's a little extra incentive, if the staff is giving tangible encouragements through the week—fun notes & drawings, etc.)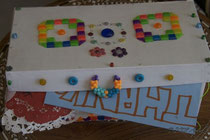 But I am like an olive tree...
by
AprylZA
Poster printing
by zazzle