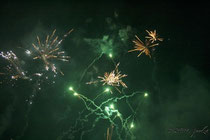 "I am the vine; you are the branches.  If a man remains in me and I in him, he will bear much fruit; apart from Me you can do nothing."  John 15:5

"The position of the artist is humble.  He is essentially a channel."  Piet Mondrian [Read 'artist' as 'creator'--Whatever it is that you've been created to do.]

Is it discernment or perverse perfectionism that sets the standard too high to be reached by mere mortals?
"But the LORD still waits for you to come to Him so He can show you His love and compassion.  For the LORD is a faithful God.  Blessed are those who wait for Him to help them."  Isa 30:18

"A love affair in the midst of a life-and-death struggle."  Brent Curtis

SOLITUDE:  (A date with your lover):  Take two hours each week for yourself.  Go where you want to go, do what you want to do.  Don't take any other person with you.  This is for you.  It's genuine "quality time".  This may be intimidating.  That's because it's intimate.

It is self-disclosure that makes intimacy possible.  YHWH loves you and delights in you!  He wants to know you, and that begins when you learn to know yourself.

List twenty things you enjoy doing.  When was the last time you did any of them?  Use this list as a resource for your solitude dates.  Don't put them off until you have a whole day to do them.  Just do part of one thing from your list this week.  Try to do something that will enrich your circle.  Set small, gentle goals that you'll be sure to meet.

It's my job to do the work that's in me, not to judge it.

"By day the LORD directs His love, at night His song is with me — a prayer to the God of my life."  Ps 42:8.  Read all of Psalm 42.

Start your day with the cry of your heart.  It could sound something like this, "LORD, give me the courage to step out of the boat, the faith to hear Your voice, the hope to see You clearly and the trust that You'll pick me up when I start to sink.  Please help me in my unbelief."


[the study starts here]