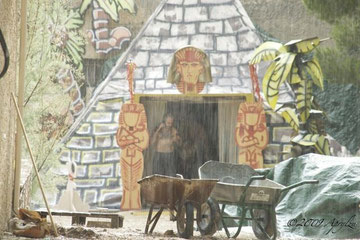 It was the summer of 2002, and the search for the first house of our own was long and arduous.  After twelve years of travel and rentals, we were ready to settle for a while.  We were in Aix-en-Provence at the time, and what better place to stay?
So, when we saw the rather neglected house on a large plot of overgrown land, we saw great potential.  Did we see kids' camp?  Not at all, but that idea came later.
With the help of extraordinary friends, we throw ourselves into a week of preparation for a week of playing like children with children.
Here's what prep looked like last week…