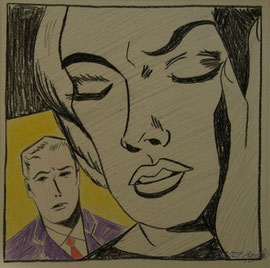 Not all criticism is 'shaming.'  Even the most severe criticism, when it hits a target, will tweak an internal response.  The insightful soul will tap into this to carve a new flow of understanding.  The criticism that damages is that which disparages, dismisses, ridicules or condemns.  It is frequently vicious, but vague and difficult to refute.  This is the hurtful criticism that must be confronted and forgiven, lest it breed into bitterness.
"A word aptly spoken is like apples of gold in settings of silver.
Like an earring of gold or an ornament of fine gold is a wise man's rebuke to a listening ear.
Like the coolness of snow at harvest time is a trustworthy messenger to those who send him; he refreshes the spirit of his masters."  Prov 15:11-13

Wisdom comes with learning where and when to find the right criticism. We must learn when criticism is appropriate and from where.  Not only the source but the timing is very important.  If you can't see it yourself, then it's helpful to ask another trusted visionary to identify the grain of truth.  It could even be the seed of a work that is beginning to sprout.
    We must learn to protect our heart from shame.  We do this by revealing our childhood shame, getting it into the journal and possibly sharing with a trusted encourager.  In this way, we learn what and who needs to be forgiven, so that the wound can heal.

Hebrews 4:1-16 demonstrates how the valid criticism we're feeling is for our own benefit.  If you weren't listening to the nudge of the Holy Spirit, you'd keep right on sinning.  That's a "growing pain" and can be used to bring you closer to Christ when you acknowledge (confess) and seek an alternative reaction (repent).
    A person who grows roses will confirm the importance of pruning.  Weak and dying branches must be removed.  Well-rotted manure is imperative.  Chemical fertilizers may treat the symptoms of a sick plant, but it is the true, strong growing plant that can fight off disease.  Loads of mulch are beneficial and result in wonderfully fragrant blooms.  We are the same when we know how to take in nourishment that can be converted into growth.
    Seek out a friend who treats you like you are a really good and bright person who is able to accomplish things.  Transformation requires reaching out for support.  This mainstay is critical as you undertake new risks.  There is communion in community.

Know the difference between being helped and being helpless.  Recognize the friends who nurture you.  They give you a sense of competency and possibility — without sending the message that you can never manage without their help.
    Which of your friends' traits serve you particularly well?