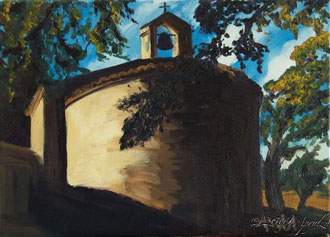 G'won, get out there!  Take a shortcut that leads you far away from your normal route.  Explore, seek and find.  What's always been there that you've never noticed before?  What's new?  What happened here over the centuries long before you arrived?
Sometimes, someone else has already done the homework.  This is from the historical marker on the chapel of Our Lady of Revest, located on the D65/D561 between Artigues and Esparron, south of the Durance River in Provence, France.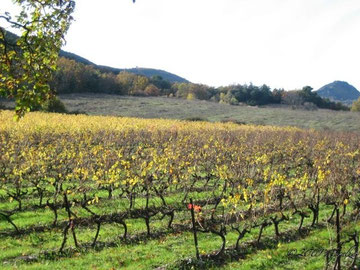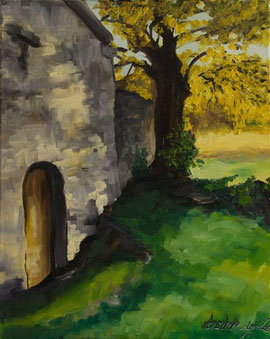 The first Cassian monastery was built in the 6th century on the location of a Gallo-Roman villa. This was destroyed by the Saraceens in the 8th century, and rebuilt in the 11th century as one of the numerous possessions of the abbaye Saint-Victor in Marseille.  The current 12th century chapel is a beautiful example of a Provençal Roman buiding.  It has a unique 4-traverse nave with a crib-vault.  In 1856, the district cemetery was installed on the ruins of the old monastery buildings.  This edifice was declared on l'Inentaire des Monuments Hisotriques in 1926, and as a ‹‹site classé›› in 1934.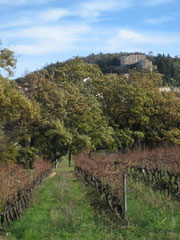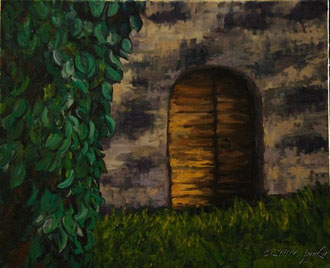 Notre Dame de Revest, Esparron, Provence
by
AprylZA
View other
Provence Mugs
wayside chapel in Provence
by
AprylZA
post card printing
using zazzle
Notre Dame de Revest, Esparron, Provence
by
AprylZA
postcard printing
using Zazzle