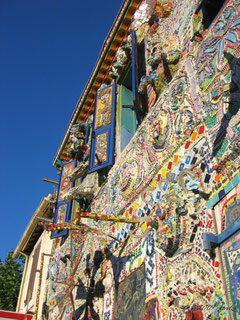 The charm of the backroad is perpetuated by serendipitous discovery…and if this house isn't serendipitous, then I'm scootering in the wrong direction!
This is "La Maison de Celle qui Peint," (the house of she who paints) but apparently she creates mosaic, as well.  It's an absolutely joyous riot of color.  I can only wonder how many dishes she had to break for her creation.  There are also knick-knack and bits and bobs, paintings and sculpture covering every available space on the façade.  Given permission, my own house and garden will be a variation on this Gaudiesque inspiration.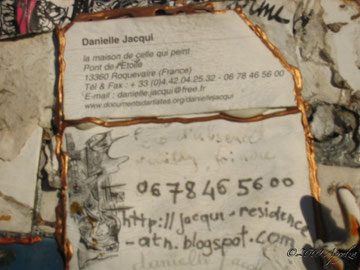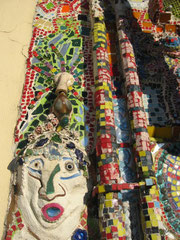 You'll find this wonder in Roquevaire, Provence, France.  This is a village worth visiting, not only for Danielle Jaqui's house at le Pont de l'Etoile.  It's at the foot of the Garlaban mountain, which you'll recognize from Marcel Pagnol's stories.  There are still vestiges of the Middle Ages here, and the St Vincent chapel is the oldest in Provence.
Take the D-96 north from Aubagne in the direction of Auriol, and bring your camera.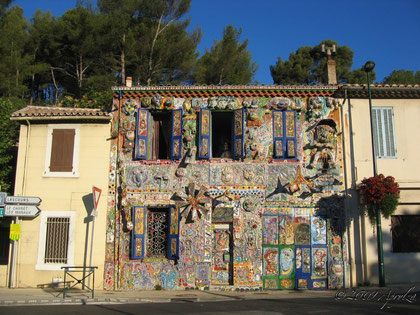 Live out loud!
by
AprylZA
More
Cathedral Cards