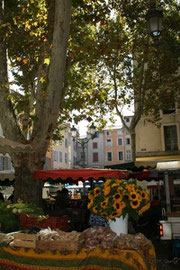 It is normal to cry out for rest when you are in such an active period of transition.  Think of yourself as riding in rapidly moving transit.  The journey is slightly less jarring if you can relax and appreciate the view.  Your journal is your vehicle.  Let life propel you, and your ephemeros cushion the shocks.
Julia Cameron suggests that it is difficult for us to realize that this process of soul searching and journal writing can open an inner door through which our Creator helps and guides us.  It's our willingness that swings this door open. [Tired of lukewarm living?  Read Revelation 3:14-20.]  The journal conditions us to hear the Source.  It leads us into many other changes that also come from YHWH and leads us back to YHWH.  This is the hand of the LORD moving through your hand as you write.  It is very powerful.  You are capturing first thoughts and learning to over-write the Censor.
Experience the revelation of the snowflake pattern of your soul.  Each of us is a unique, wonderfully creative individual.  We often blur that uniqueness with various forms of spiritual junk food (shopping, sugar, alcohol, drugs, overwork, underplay, bad relationships, noncommittal sex, lack of exercise, over TV, under-sleep, etc.) Your journal will help you to identify any self-sabotage.  Have you noticed increased, sometimes disconcerting, sense of personal energy, some bursts of anger, some flashes of clarity?  Do you see people and objects differently since you began journalizing?  Are you sensing the flow of life?  Doesn't your viewpoint feel bigger since you opened yourself to the Source?  Are you comfortable with its immensity, or is all of this too bizarre?
Read Isaiah 29:13-16.  Can you trust yourself in the Potter's hands?  Read also Mark 7:6-23, followed by John 13:8-9.  We must learn to be teachable.
There will be conflicting interests of faith and confusion.  You are no longer captive, but you have no idea where you are going.  How can you continue like this?  You may long for the time when there was no sense of possibility, when you felt more victimized, when you didn't realize how many small things you could do to improve your own life.
When you do simple activities like ironing, gardening, washing windows…use this time effectively, but not obsessively.  Give yourself reasonable limits.  Do something that lets you breathe deeply. 
Open your closet, and throw-out or pass along one low self-worth outfit to make space for something new.  Take a slow walk around your house, noticing things you've learned to overlook.  What's your response to the pictures on the walls?  What do you think of your furnishings?  Why did you choose those knick-knacks?   Is there anything that doesn't belong anymore?  What's the reason for hanging on to it?  Would it be better suited elsewhere?  Read Isaiah 35.
"Therefore we do not lose heart.  Though outwardly we are wasting away, yet inwardly we are being renewed day by day.  For our light and momentary troubles are achieving for us an eternal glory that far outweighs them all.  So we fix our eyes not on what is seen, but on what is unseen.  For what is seen is temporary, but what is unseen is eternal."  2 Cor 4:16-18