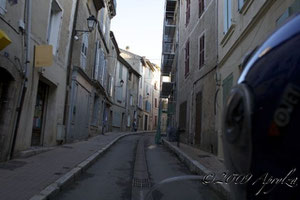 One of the great joys of having a scooter is the opportunity to have a closer look at the lesser-known villages of Provence.  Given the right weather (odds are in our favor), and enough warm and wind-cutting layers, we're set to explore.
Rians stands on a hillside, as do many ancient villages near the Durance River.  The 12th century bell tower still stands as a testiment to longevity.  Take a walk around to discover the other historic sites:  the St John gate and ramparts, the 15th century granary that's now the Tourist Office, Notre Dame de Nazareth church, the Compostelle pilgrim church of St Jacques Hospice, 12th century St Esteve chapel and the Templars' chapel of St Pierre.  There is also an archeological dig currently underway to uncover a Roman hill fort and villa.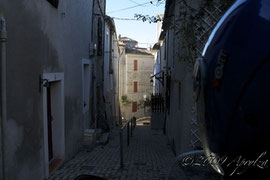 Despite the wealth of history in Rians, the primary economy is agricultural, and primarily wine related.  The AOC label is "Côteaux d'Aix."
The annual pumpkin festival has earned renown, and I hope to investigate this weekend.  Here's a link.
Rians is located on the D3 east of Aix in the Var, 23km north of St Maximin à la Baume, and 36km south of Manosque.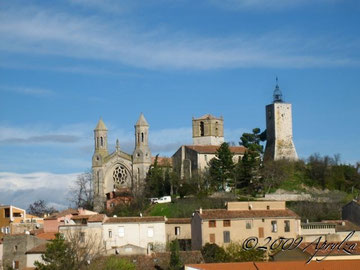 A Road Through Provence
by
AprylZA
Create a custom mug
on zazzle