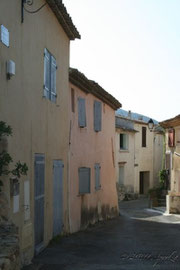 The south of France is known and cherished for its many hidden treasures.  Most tiny, perched villages remain relatively undisturbed by the predictable floods of summer tourists.  Some offer more than others in the way of amenities.  The hamlet of Bonfillons has no restaurant, no shop, no bank from which to withdraw funds to pay for the food and souvenirs you won't be buying here.
What it does have is breathtaking views and all the fresh air you need to revive yourself.  There's hiking in every direction, from mount Sainte Victoire or up and over to the ancient route 'chemin de la France' or down to Vauvenargues.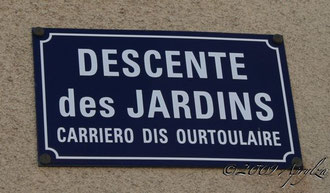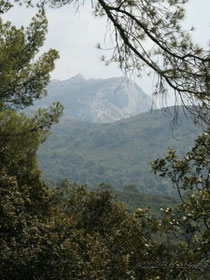 The houses look as if they've been here forever, perhaps they have been.  In fact, you can see some bronze bracelets from the Iron Age discovered here, now located in the Musée Granet in Aix-en-Provence.  This hamlet is part of the commune of Saint Marc, an ancient castle belonging to Raymond Béranger V, count of Provence, in 1239.
Pack a picnic, take a walk in the woods, and celebrate past present future…
And if you need to stay the night, contact Monsieur or Madame Grosdemange about their charming Bed & Breakfast.