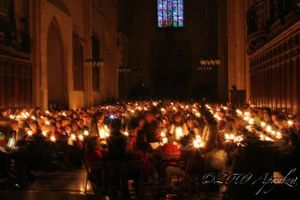 We must be determined to live from the new heart, and know that the old nature isn't going down without a fight.  Can you really trust a God who doesn't make sense?  That's what He wants to know.  He wants to train and strengthen you so that you can be trusted to lead the others to safe pastures.
"You shine like stars in the universe as you hold out the word of life."  Phil 2:15-16
"Let your light shine before men."  Matt 5:16
"Humility says, 'I bear a glory, certainly, but a reflected glory.  A grace given to me.'  Your story begins with creation.  YHWH created you with a glory that He wanted to share.  This original glory was free from the bondage of sin.   This was His intention for mankind, but it would not be granted without the freedom of choice.  Choice is a most godlike quality, and we continue to bear the consequences." John Eldredge, Waking the Dead
What would you love for people to see in you?  Take the time to go through old photos.  You may want to copy some of them to create a collage of affirmation. (Ps 37:4)  Recover the desires and dreams you had for yourself in your childhood.  What did you want to BE?
"Those He justified, He also glorified."  Rom 8:30
"What you do instead of your work is your real work."  Roger Ebert
The glory of God is you fully alive.
Don't confuse what you do with who you are!  DOing is not BEing.
John Eldredge explains in Waking the Dead, "We are under a spell.  We have no idea who we really are.  Whatever glory was bestowed, whatever glory is being restored, whatever we thought this whole Christian thing was about…something else.  Trying not to sin.  Going to church.  Being nice.  Jesus says it is about healing your heart, setting it free, restoring your glory.  A religious fog has tried to veil all that, put us under some sort of spell or amnesia, to keep us from coming alive."
"Whenever anyone turns to the LORD, the veil is taken away.  Now the LORD is the Spirit, and where the Spirit of the LORD is, there is freedom.  And we, who with unveiled faces all reflect the LORD's glory, are being transformed into His likeness with ever-increasing glory, which comes from the LORD, Who is the Spirit."  2 Cor 3:16-18
In these first five weeks, what are you beginning to believe about yourself that's true and new?  How do see your affirmations now?  Do you refer to them when the Accuser threatens?