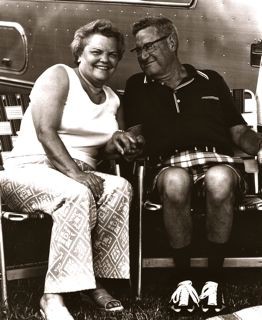 First, learn to spell genealogy and cemetery.  Once you've managed that, the rest of it is a great big jigsaw puzzle.  You gather the pieces at hand, and then start checking under the table for what's gone missing.  You'll have to call up neighbors in different states and countries, too, because the pieces tend to wander sometimes.  Sorry, there's no lid, so you have no idea what it's all going to look like.
If this sounds like fun to you, then you're invited to travel through time and space with me as I solve that oft-asked question, "what's a Zarfos?"  I'll be blogging—probably occasionally slogging--through the steps, so I hope you'll be encouraged to make an attempt at discovering your own family history through my comedy of errors.
I'm using the program, Reunion for Mac.  The information I've compiled has come from previous family research, both my own, my parents and distant cousins.  In many cases, there is no source listed, so this is one of the faults I'll be correcting this time around.  The family cards that I post online are those that have been verified or otherwise notated.  In other words, I'm starting from scratch.
Step 1: 
Gather the information you have on hand:  certificates, letters, anything that documents your family should be studied for its genealogical value.  Ask your family members for their memories and papers.  Photocopy signatures as a record of individuality and a point of reference and positive identification.
The two golden rules of genealogy:  accuracy and documentation.  Always ask for the source when you're given information, and verify it through by maintaining copies of the original documents, or reliable secondary references.
Start Organized!  Record your information on loose sheets of A4 (or US letter) paper.  You'll want to stay flexible, so that information can be moved freely from one file to another.  Record your failures or empty-handed searches to save a repeat and more wasted time.  Keep files of unrelated lines to prove or disprove theories on your own lines.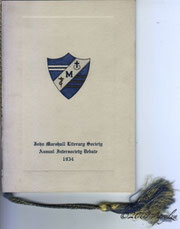 In 12 generations—about 300 years---a person has 8190 ancestors.
To locate each person in your ancestral lines, you must know:
1.  The full name, including the woman's maiden name. Listing the SURNAME in capital letters will make recordkeeping easier. Record a person's complete, full name without abbreviations or initials.  Place a nickname in quotation marks.  Record a woman's maiden name in par emphasis and her married name in caps.
2.  Dates of vital events in a person's life:  birth, marriage, and death in international style, e.g. 1 Jan 1999, although incomplete dates may also be necessary (circa).
3.  The place in which each even occurred in order of city/township, county, state, and country.  The dates and places where siblings were born will show the travels of the family.  It is another opportunity to find written evidence relating to your search.
Document each family group:  two biological parents, whether married or not, and their birth children.  Adopted children are listed and noted as such.
Remember that brothers and sisters of your ancestors are equals.  They are branches of a tree that share a common parent.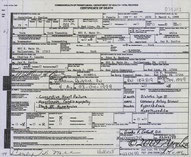 Look for Compiled Records first.  The information gathered from biographies, family histories or genealogies on microfilm, microfiche or LDS (church of the Latter Day Saints) may not be 100% accurate, but it will speed your search.  Follow up that information with the Original Records (and copies) of birth, marriage, death, taxes, etc., to verify your sources.
The Ahnentafel
The number for any individual's father is twice the number of the individual, and that person's mother's number is 2 x plus 1.  With the exception of person #1, who can be male or female, all even-numbered persons are male, and all odd-numbered people are female.  The spouse of #1 is not assigned a number.
1 Jay Robert ZARFOS. Born on 16 Jan 1916 in 40 West Broadway, Red Lion, York Co, PA. Jay Robert died in 801 East Main St., Dallastown, York Co, PA, on 26 Nov 2000; he was 84. Buried on 29 Nov 2000 in Red Lion Cemetery, Gay St, York twp, York Co, PA. Occupation: Zarfos Furniture Store. Education: Red Lion High School 1933. Education: Gettysburg College. Education: Mercersburg College, Franklin Co, PA ca 1934. Religion: St Paul's Evangelical United Brethren/Methodist.
On 15 Jan 1938 when Jay Robert was 21, he married Geraldine Josephine "Sity" LAUCKS in St Paul's Evangelical United Brethren Church, First Ave., Red Lion, York twp, York Co, PA.
2 Charles Franklin ZARFOS.
Charles Franklin married Bertha Mae SECHRIST.
3 Bertha Mae SECHRIST.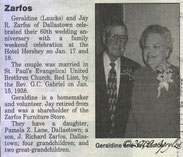 The Internet is not a source of primary information.  It is a place to find library holdings, check addresses of county offices and historical societies; get background information; exchange information through newsgroups; post information, locate common ancestors and find out where else to look.  Please keep in mind that it is unwise to post details about living relatives on such a vast public forum.
Government sources often require two months to respond.
When writing to personal sources, always include a SASE (self-addressed stamped envelope.)
It was the custom in the 19th century to name the first son after the paternal grandfather.  The second son was commonly named after the maternal grandfather and succeeding sons were often named after uncles or great-uncles.  Girls, too, were often named after their grandmothers or great-grandmothers.
Given names that appear to be surnames can also provide clues to a mother or grandmother's maiden name.
If you know the spread of time from the oldest child to the youngest, you may be able to approximate the mother's age by keeping in mind normal childbearing ages.  Statistically, the average age for men to marry is 25, for women, about 21.  The average time between children is about 2 years, sometimes less.
If there is a gap of several years between children, it could indicate that one or more children died at birth or infancy.  Another possibility is that the older group of children had a different mother who died and the younger group is the offspring of a second marriage.  Large numbers of children with a spread of 25 years between the youngest and oldest definitely should lead you to examine whether there was a second wife.  If you know that there was an earlier wife, but are unsure as to when she died, consider that she may have died in childbirth.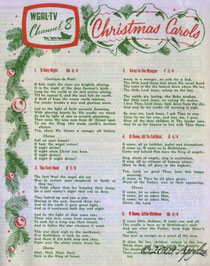 Interviewing Relatives and family friends:  Always remember that people are more important than their papers, and the living matter more than the dead.
Make your questions specific to learn about people, times and places.
Document the who-what-where-when-why-how.  Video or otherwise record your interviews, if possible.
1.  Addresses of places they've lived and the approximate dates.
2.  Birth and death dates of their parents and places; also nicknames, maiden names, occupations, military service.
3.  Marriage dates and places, and church affiliations.
4.  Do they know any relatives who've done genealogical research?  Get contact details and follow-up.
5.  Do they know of any relatives who served in the military?   Check the National Archives for records.
6.  Ask to see old photographs for names and places.  Scan or photocopy if possible, photograph if necessary.
7.  What experiences can they relate about their education, childhood, immigration, home life and family events.
Be skeptical of family traditions:  document them and check for accuracy.  Family tales are often embellished through the generations.
Amnesia about a particular relative is usually the tip-off of a 'black sheep.'  And that's why I'm particularly interested in the mystery of my great-grandmother…
What else I discovered:  that I'm going to have to learn about FTP and code to get the smashing presentation available on my website.  So, for now, here's a brief overview of my grandparents based on information gleaned from direct sources in my files…
1 Jay Robert ZARFOS
--------------------------------------------------
Birth:      16 Jan 1916, 40 West Broadway, Red Lion, York Co, PA
Death:      26 Nov 2000, 801 East Main St., Dallastown, York Co, PA
Burial:      29 Nov 2000, Red Lion Cemetery, Gay St, York twp, York Co, PA
Occupation:      Zarfos Furniture Store
Education:      Red Lion High School 1933
Education:      Gettysburg College
Education:      Mercersburg College, Franklin Co, PA ca 1934
Religion:      St Paul's Evangelical United Brethren/Methodist
Father:      Charles Franklin ZARFOS
Mother:      Bertha Mae SECHRIST
York Daily Record, York, PA [http://www.ydr.com/daily_news/obits.shtml]
Tuesday, November 28, 2000 08:01 AM
Jay R. Zarfos, Zarfos Furniture Store Inc. retiree
DALLASTOWN — Jay R. Zarfos, 84, of Dallastown, died at 9:03 a.m. Sunday at his home, after a lengthy illness. He was the husband of Geraldine J. "Sity" (Laucks) Zarfos, who died March 4, 1999.
The service will be 10 a.m. Wednesday at St. Paul's United Methodist Church, 45 First Ave., Red Lion. Burial will be in Red Lion Cemetery.  Viewings will be 7 to 9 p.m. today at the Burg Funeral Home Inc., 134 W. Broadway, Red Lion, and 9 to 10 a.m. Wednesday at the church.
Mr. Zarfos was born Jan. 16, 1916, in Red Lion. He was the son of the late Charles F. and Bertha Mae (Sechrist) Zarfos.
He retired from Zarfos Furniture Store Inc. of Red Lion, where he was former secretary-treasurer. He was a 1933 graduate of Red Lion Area High School and attended Mercersburg Academy and Gettysburg College; he served on the board of directors for Southern Pennsylvania National Bank and for York-Adams Area Boy Scout Council, where he was vice president, district chairman and camping chairman. He was a life member of St. Paul's United Methodist Church and Sunday school; he was also a choir member and youth fellowship adviser volunteer at the church. He was a member of Golden Agers Chorus, Meistersingers Chorus, Red Lion Masonic Lodge 649, Harrisburg Consistory Ancient Accepted Scottish Rite, Red Lion Scottish Rite, Zembo Temple Shrine in Harrisburg and Tall Cedars of Lebanon 30 in York; he was a volunteer at Memorial Hospital in York.
Mr. Zarfos is survived by a son, J. Richard Zarfos of Dallastown; a daughter, Pamela Z. Lane of York; four grandchildren; and three great-grandchildren.
Officiating at the service will be his pastors, the Rev David Y. Norris, assisted by the Rev. Dr. Glenn M. Dietrich.
Memorial contributions may be made to St. Paul's United Methodist Church Endowment Fund, 45 First Ave., Red Lion 17356; or to White Rose Hospice, 2870 Eastern Blvd., York 17402.
"I'm Free
Don't grieve for me, now I'm free;I'm following the path God laid for me.
I took his hand when I heard him call. I turned my back and left it all
I could not stay another day, to laugh, to live, to work or play.
Tasks left undone must stay that way, I've found my peace at the close of day.
If parting has left a void, then fill it with remembered joy.
A friendship shared, a laugh, a kiss, ah, yes, these things I too will miss.
Be not burdened with times of sorrow.  I wish for you the sunshine of tomorrow.
My life's been full, I've savored much, good friends, good times, a loved one's touch.
Perhaps my time seemed all too brief.  Don't lengthen it now with undue grief.
Lift up your heart and share with me, God wanted me now; He set me free."
--Author unknown,
Spouse:      Geraldine Josephine "Sity" LAUCKS
Birth:      25 Jul 1919, Red Lion, York Co, PA
Death:      4 Mar 1999, at home 801 East Main St, Dallastown, York twp, York Co, PA
Father:      Charles Franklin "Chalk" LAUCKS
Mother:      Edna Blanche EBERLY
"Geraldine J Zarfos
Dallastown
Geraldine J "Sity" Laucks Zarfos of Dallastown died at 4 am March 4 at her residence after a brief illness.  She was 79.
She was a life member of St Paul's United Methodist Church, Red Lion, where she was a choir member, a Youth Fellowship Advisor, and a Stephen Ministry Care Giver.
She was a member of Rainbow Chapter No. 517 Order of the Eastern Star; Golden Age Chorus; Meistersingers; and Women's Club of York.
She was a volunteer at Memorial Hospital; served on the Penn Laurel Girl Scout Board; and was past matron of dr J M Hyson Memorial Court No. 106 Amaranth.
Born in Red Lion July 25, 1919, she was a daughter of the late Charles F and Edna B Beshore Laucks.
She leaves her husband of 61 years, Jay R Zarfos; a son, J Richard Zarfos of Dallastown; a daughter, Pamela Z Lane of York; four grandchildren; three great-grandchildren; and nieces and nephews.
Viewing is from 1 to 2 pm Sunday at St Paul's United Methodist Church, 45 First Ave, Red Lion.  The service is at 2 pm Sunday at the church with her pastor, the Rev Charles W Keller, and the Rev Glenn M Dietrich officiating.
Burial will be in Red Lion cemetery.
Memorial contributions may be made to Penn Laurel Girl Scout Council Inc, 1600 Mount Zion Road, York 17402; to St Paul's United Methodist Church Youth Work, 45 First Ave, Red Lion 17356; or to the Visiting Nurses Association Hospice, 218 E Market St, York 17403."
IF THERE IS A BIBLICAL TEXT TO DEFINE "SITY"...IT WOULD BE PROVERBS 31...and JAMES 2:17.
FROM PROVERBS 31..."A GOOD WIFE-WHO CAN FIND? SHE IS FAR  MORE PRECIOUS THAN JEWELS. THE HEART OF HER HUSBAND TRUSTS HER-AND SHE DOES HIM GOOD..AND NOT HARM..ALL THE DAYS OF HER LIFE."
THE CHAPTER CONTINUES ON AT GREAT LENGTH..TO DEFINE WOMAN-AND ENDS ON THIS NOTE.."HER HUSBAND PRAISES HER."
FOR SURE..IT CANNOT BE DISPUTED..THESE WORDS DESCRIBE-AND DEFINE THE RELATIONSHIP OF SITY AND JAY ZARFOS.
ONE MORE VERSE FROM THAT CHAPTER IS IMPORTANT TODAY. THIS IS THAT VERSE..'SHE LAUGHS AT THE TIME TO COME."
THAT DOESN'T MEAN SHE SCOFFS AT THE TIME TO COME-IT MEANS SHE IS PREPARED FOR IT-AND FOR WHATEVER IT BRINGS.
HOW MARVELLOUSLY SITY TAUGHT US TO LAUGH AT THE TIME YET TO COME..FOR EACH OF US. FOR..KNOWING AS SHE DID-THAT RECOVERING AND RE-LIVING AGAIN-WOULD NOT HAPPEN..SITY NEVERTHELESS- WHEN WE VISITED HER..SHE SMILED AND OFTEN LAUGHED.
EVEN IN HER WEAKEST MOMENTS..YOU KNEW IN HER MIND-SHE WAS GETTING OUT THE SILVER SERVICE- WANTING TO ENTERTAIN US.
FAMILY AND FAITH WERE ... FOR HER..MORE IMPORTANT THAN ANYTHING IN THIS WORLD.
HER ETERNAL PRESENCE WITH GOD..STEMS FROM HER LIFE-LIVED ACCORDING TO JAMES 2:17... "FAITH.. BY ITSELF..IF IT HAS NO WORKS IS DEAD."
HER LIFE WAS A LIFE OF WORKS! SIXTY THREE YEARS IN ST. PAUL'S SENIOR CHOIR..PIANO ACCOMPANIST AT INNUMERABLE TIMES AND PLACES..LEADER OF THE YOUTHFELLOWSHIP.. DEVOTED SO MUCH TO TEENAGERS..SHE PLANNED WELL FOR THEIR PROGRAMS..AND TOOK THEM TO PLACES LIKE POTTER COUNTY WHERE RUMORS HAVE IT-THEY HAD SOME AMAZING MOMENTS WITH THE KIDS.
SITY TAUGHT IN THE SUNDAY SCHOOL..AND OVER THE YEARS DID EVERYTHING IN UNITED METHODIST WOMEN..THAT THERE WAS TO DO. SHE SERVED  ON ADMINISTRATIVE BOARD.. EVANGELISM COMMISSION- NOMINATING COMMITTEE..SHE WAS A STEPHEN MINISTER..SHE WAS OUR REPRESENTATIVE TO THE YORK COUNTY COUNCIL OF CHURCHES..A MEMBER OF MEMORIAL HOSPITAL'S AUXILLARY-AND A PIONEER DEVELOPER OF ITS GIFT SHOP.
WHEN A MEMBER OF ST.PAULS DIED-SHE WAS AT THE HOME WITH FOOD. SITY DELIVERED SANDWICHES ALL OVER YORK COUNTY.
INDEED-SHE TAUGHT US THAT FAITH WITHOUT WORKS IS DEAD. MORE THAN THAT..SHE TAUGHT US THAT FAITH..IS NOT ONLY THE KEY TO SUCCESSFUL LIVING..BUT TO DYING TOO.
WE DID OUR CRYING OUT OF HER SIGHT..FOR SHE WOULD NOT WANT US TO DO IT IN HER SIGHT.
WE GATHER FOR TWO REASONS TODAY..THE FIRST IS TO CELEBRATE HER LIFE..THE SECOND IS TO TAKE LESSONS FROM HER FAITH.
AS FOR THE LATTER-TAKING LESSONS FROM HER FAITH..SITY WOULD BE THE FIRST TO ACKNOWLEDGE WHAT WE MUST ALL ACKNOWLEDGE- THAT WE ARE NOT PERFECT..THAT WE SOMETIMES EXPECT TOO MUCH OF OURSELVES AND OTHERS.
BUT-IT IS OK THAT WE ARE NOT PERFECT..FOR WE ARE GOD'S. AND-WHILE GOD HAS EXPECTATIONS FOR US..PERHAPS WE HAVE EXPECTATIONS OF EACH OTHER..THAT CANNOT ALWAYS BE REALIZED..AND THAT TOO IS OK. FOR..NOT TO EXPECT THE BEST OUT OF OURSELVES AND THOSE WE KNOW AND LOVE..MIGHT FIND US EXPECTING AND REALIZING THE WORST.
WE THANK GOD FOR GIVING US SITY-AND FROM HER MAY WE TAKE THE VERY BEST SHE HAD TO OFFER US..AND SHARE IT WITH OTHERS.
LAST.. RECOGNIZING SITY AND JAY'S LOVE FOR EACH OTHER..I WANT TO SHARE THIS VERSE FROM DR. LOUIS EVANS, PRESBYTERIAN MINISTER..ONE CHAPLAIN OF THE US. SENATE...
A Wedding Prayer written by Dr. Louis Evans of the United Presbyterian Church:
Give them enough tears to keep them tender, enough hurts to keep them humane, enough of failure to keep their hands clenched tightly in thine and enough of success to make them sure they walk with God.
When life is done and the, sun is setting, may they be found then, as now, still hand in hand thanking God for each other. May they serve thee happily, faithfully, and together, until at last one shall lay the other into the arms of God.",
Marriage:      15 Jan 1938, St Paul's Evangelical United Brethren Church, First Ave., Red Lion, York twp, York Co, PA
Children:      Jay Richard "Dick"
                              Ednamae Pamela "Pam"
1.1 Jay Richard "Dick" ZARFOS
--------------------------------------------------
1.2 Ednamae Pamela "Pam" ZARFOS
--------------------------------------------------
Index
EBERLY
            Edna Blanche            parent of spouse of 1
LAUCKS
            Charles Franklin "Chalk"            parent of spouse of 1
            Geraldine Josephine "Sity"            spouse of 1
SECHRIST
            Bertha Mae            parent of 1
ZARFOS
            Charles Franklin            parent of 1
            Ednamae Pamela "Pam"            1.2
            Jay Richard "Dick"            1.1
            Jay Robert            1