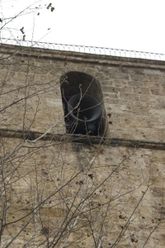 Little did I suspect that this would be the last photo my faithful camera would shoot.  I've treated it with respect, and it served me well.  And then it stopped.  It all went blank…
                             Aix-en-Provence, 27 January, 2010
CANON EUROPA                                                
PO Box 2262
1180 EG Amstelveen
PAYS-BAS
Dear Canon,
I received my EOS 400D (0830410177) in April 2007, and was immediately impressed with the ease of use and fantastic photographic quality. With this remarkable piece of equipment, I soon became the local events photographer. (You find links to my work here. http://www.aprylza.com/a-thousand-words-photography-des-photos/)
That was why I was entirely surprised when my camera suddenly failed last Sunday. Despite changing batteries, lenses, and card file, there was no response. I have removed all components to let the body restore itself, although 10 days have not been enough at this point.
As an expatriate in France, I have learned to rely heavily on the Internet for research and problem solving. According to my research—albeit closing the barn door after the horse has fled—your product has the tendency to blow a particularly inaccessible fuse after approximately 10,000 photos.
I care too much about our environment to accept that it will cost more to repair this camera than to replace it. In addition to the straightforward cost of fuel and carbons, the two mornings occupied in delivering the camera to the approved service partner in Marseille is time better suited to my real work of creating. I have a profound resentment for anything that requires my attention to amend destruction.
Is this a new trend for Canon? It is entirely unlike the dependability my family has come to expect from your products! We've been using our flatbed scanner for 10years, our PowerShot S410 for 7, and my 12-year old daughter is developing a love of photography with the PowerShot D10 that she received this summer.
At this time, I am unsure of how I will proceed. You can understand why I hesitate to purchase another Canon before considering the current dependability of various manufacturers. Your prompt response may persuade me to continue with fidelity to Canon products.
Respectfully,
Apryl Anderson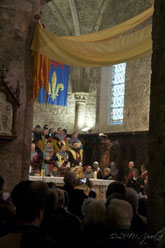 In less than one week, I received a telephone call from a polite, professional Canon representative.  She offered no words of advice or assistance, only the suggestion that next time, I should purchase an extended warranty.  EXCUSE ME?  I do not understand why I need to pay more money for a product that is going to break.  Is it possible for me to purchase a camera that is worth what I pay for it?
So much for fidelity.  I'm in the market for a new faithful body.  What's your experience with the current models?  Please share, because I'm anxious to get back to shooting.
Now here are some fine products from our sponsors.  All of the photos imprinted on zazzle are the result of Canon 400D on high-resolution RAW setting.