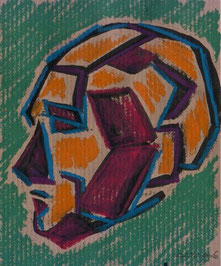 Here's a new way to spice up those dull business meetings.

Write the following words on a 5x9 grid:
SYNERGY 
REVISIT 
BALL PARK 
RESULTS-DRIVEN 
TAKE THAT OFFLINE 
GAME PLAN 
PROACTIVE NOT REACTIVE 
WIN-WIN SITUATION 
FAST TRACK 
TOTAL QUALITY 
STRATEGIC FIT  BANDWIDTH 
THINK OUTSIDE THE BOX 
RESULT-DRIVEN 
SLIPPERY SLIDE 
AT THE END OF THE DAY…

HARDBALL 
EMPOWER EMPLOYEES 
TICKS IN BOXES 
GAP ANALYSIS 
OUT OF THE LOOP 
NO BLAME 
MINDSET 
BEST PRACTICE 
GO THE EXTRA MILE 
STRETCH THE ENVELOPE 
KNOCK-ON EFFECT 
THE BOTTOM LINE 
BENCHMARK 
KNOWLEDGE BASE 
PUT THIS ONE TO BED 
CORE BUSINESS 
THE BIG PICTURE 
CLIENT-FOCUSED 
LESSONS LEARNED 
VALUE-ADDED 
QUALITY-DRIVEN 
TOUCH BASE 
MOVERS AND SHAKERS 
MOTIVATED
MOVE THE GOAL POSTS 
BASICALLY
ACTUALLY
GOWIN FUWERD
TO TELL YOU THE TRUTH

Next, take the grid with you to a meeting.

Pay attention for someone in the meeting to say any of these words. 

When they do, put a cross in the grid square. 

Once you have crossed five squares, shout "Bingo!" out loud.

Testimonials from satisfied corporate players: 
"I had only been in the meeting for five minutes when I yelled bingo." 

"My attention span at meetings has improved dramatically." 

"It's a wheeze, meetings will never be the same for me after my first outright win." 

"The atmosphere was tense at the last process workshop as 32 of us listened intently for the elusive 5th." 

"The facilitator was gobsmacked as we all screamed bingo for the 3rd time in 2 hours." 

"I feel that the game has enhanced the overall quality of meetings per se on a quid pro quo basis." 

"People are now even listening to mumblers, thanks to this bingo." 
If the Phone Company Ran a Restaurant

BELL ATLANTIC RESTAURANT
1095 Avenue of the Americas
New York, NY 10036
800-621-9900

BELL ATLANTIC RESTAURANT SERVICES
Cod steak $8.17
French fries $2.01
Peas $1.40
Limited Meal Service $30.85
Knife $0.60
Fork $3.17
Metal Cutlery With Handles $6.20
Table Access Charge $1.19
Chair Maintenance Plan $2.95
Menu Listing Service $0.49
Bell Atlantic Condiments and Sauces (detail below) $1.11
Federal Fish Tax $0.62
Local Menu Readability $0.23
TOTAL $58.99

ITEMIZED CONDIMENTS AND SAUCES
With Limited Meal Service you pay a fixed nightly rate for air and water at your table. Consult your menu for condiment and sauce rates.

Item         Number of mi           Rate per ml     Amount
Ketchup            10                         0.03              0.30
Salt                    1                          0.01              0.01
Tartare             20                         0.04              0.80
Total                                                                 $1.11
Got sushi?
by
AprylZA
Browse more
Impressionist Ties