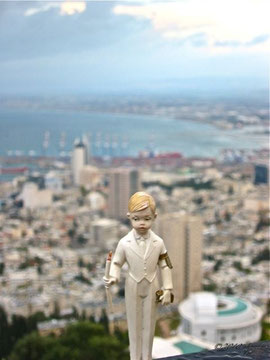 Israeli police are looking for a man name Joseph, wanted for looting in the port city of Haifa. The suspect is described as the son of an ex-nun from Barcelona and a German father. He was a former flutist and worked occasionally as a farmer.

In short, he was a Haifa-lootin, flutin Teuton, son of a nun from Barcelona, part time plowboy Joe.
Mahatma Gandhi, as you know, walked barefoot most of the time, which produced an impressive set of calluses on his feet.

He also ate very little, which made him rather frail and with his odd diet, he suffered from bad breath.

This made him a super callused fragile mystic hexed by halitosis.
Two Mexican detectives were investigating the murder of Juan Gonzalez.
"How was he killed?" asked one detective.
"With a golf gun," the other detective replied.
"A golf gun?! What is a golf gun?"
"I don't know. But it sure made a hole in Juan."