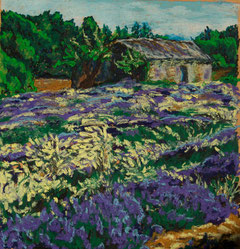 ...and fall in love whenever you can.
That's been attributed to William Shakespeare, but it sounds more like Andy Rooney to me.  Never mind, it's good advice in any case.  Whatever it takes to get me through another grey winter day.
Here's Will for you; and we seem to be in agreement about the weather...
There's flowers for you;
Hot lavender, mints, savory, marjoram; 
The marigold, that goes to bed wi' the sun,
And with him rises weeping; thes are flower
Of middle summer, and I thek they are given
To men of middle age.
(from The Winter's Tale)
Note: Cheers to my unknown contributor for credit where credit's due: The quote is actually from Alice Hoffman in "Practical Magic."