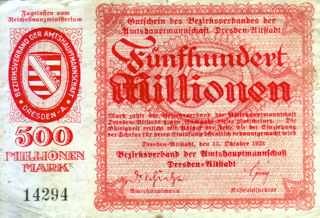 I picked these up for pennies when we lived in Dresden.  Here is an excellent article about the hyper-inflation throughout Germany in 1923-24.
What really strikes me is that, despite the increasing worthlessness of this paper currency, there was always an effort in design.  Granted, the early 20th century bills are much prettier and more colorful, but somebody was planning the graphic layout.  This is COOL STUFF! and I don't want for it to be lost in history's attic.
Now, if I can just think of a clever way to upcycle Nana's matchbook collection from the 1950s...
Click the arrow button on the right of the screen to start the slideshow below.