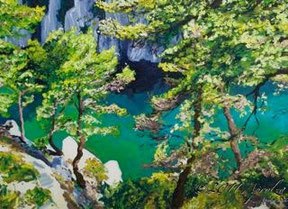 Now that the weather has turned to marvelous, I want to be out in it!  It's time to get back into my favorite calanque, l'En Vau.  
What is the price we have to pay to live life to its fullest extent?  
I could haul my painting gear over the smooth marble cliffs, or snap a few photos and spend the cold, dark winter reliving summer in my mind and onto canvas.  
Life consists of the accumulation of our choices.  How will you choose to spend today?