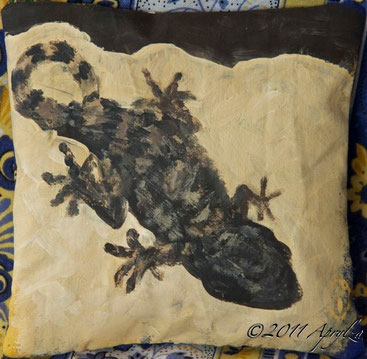 A picture's worth a thousand words, so choose them wisely! Your photographs tell the world who you are and what you represent. Are they proclaiming your unique message to the world, or diverting your potential audience? Images represent the original. How closely do yours stand for who you are? You want to present yourself and your work in the best possible light. Use enticing visual representations, and the world will come closer for a better look.
Are you as skilled in the technical details of photography as you are in your craftsmanship? Mediocre photography announces mediocre art. Do your photos do justice to your work?   They must proclaim the quality that you produce in your studio. Are they perfectly focused, without shadows or hotspots, and the colors true? Sculptures need to be on an invisible background that's either blurred to a neutral tone, or cropped to exclude distraction. It pays to hire a professional to photograph your work if you're not an expert in this media.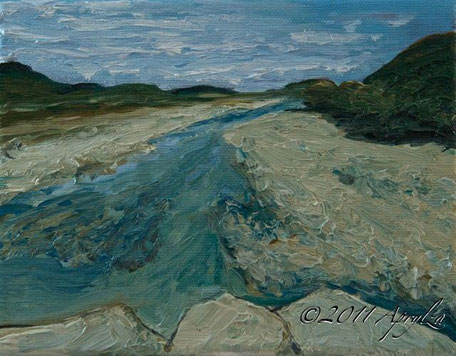 Galleries want to see your most recent and available work. Don't waste their time by showing them what you've already sold. As previously mentioned, print high-quality inkjet photos on glossy white paper. Ask if your client would like the images on slides, CDs or other form in addition to the traditional A4 (8 ½ x 11") simple presentation folder.
Each image should be consistent, on standard letter size photo paper with name, address, phone, email & professional website included on the bottom of each print. Choose a standard, professional graphic, using the same font and quality paper for everything—that is, photo paper for your photos and heavy bond paper for your written presentations. Do not watermark the images, or imprint other distractions on your creation. You want to aid your client by facilitating ease of use. In addition, he may possibly need to photocopy pages to pass around a meeting, so don't staple or bind the prints.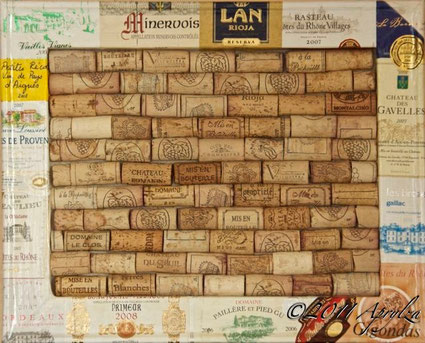 Your relationship with your galleries, agents, collectors and others rely on trust. Honest individuals will respect the images of your work as much as they do the original. This being the case, it's not necessary to copyright each image. The Creative Commons agreement declares that the user gives full credit to the artist. For more information, check the US copyright office website.
On the other hand, Asia taught me that copyrights were made to be broken. You can attempt to protect your work until you're blue in the face, but if someone can make a living off your work, then he will. Consider that imitation is flattery, and remember that craftsmanship comes with a price. Keep your quality impeccable, and the original remains the clear investment.
You'll also need a professional profile picture for your bio. Choose a headshot that you can be proud to represent you, and stay consistent with this personal image between all your social networking sites. This is an essential part of your 'branding.'
Keep in mind that a dark-colored background will probably blend too closely with your hair. Unless you have a snow-white crown of glory, you're safest to choose a white or light-colored backdrop. Serious cropping of an image can often create a positive impression. Cut out anything that's not directly supporting you as the star. If that pet or car or family isn't a direct element of your brand, then out it goes! And take off the shades. Look right into your audience's eyes.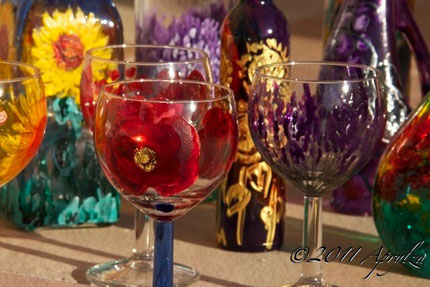 Have a look around the Internet, and compare profile shots. Which are the most memorable? Is yours recognizable? How can your image thumbnail proclaim your message? Your artist or company logo is most likely too impersonal. Social networking is exactly that: connecting on a social level! Reveal yourself!
Hopefully by now, week 6, you're ready to declare who you are and what you have to offer. People want to know YOU—the real you—so you're presenting the true best that you are. Save the tales of woe for your loving intimates. Your public face is fascinating, so don't try to cover up, lie about yourself, or be something you're not. Present your freckles and bumps in sharp, focused images, and you've no need to apologize for anything. You've been given a great message to share with the world; so don't compromise the integrity of your images!
What tips can you share about finding the right photographer? How did you choose your profile shot?
If this article was helpful to you, please do me the honor of sharing it with your friends.
If this article was a waste of your time, please share it with your enemies ;0*
You can learn more about starting your own creative small business here.