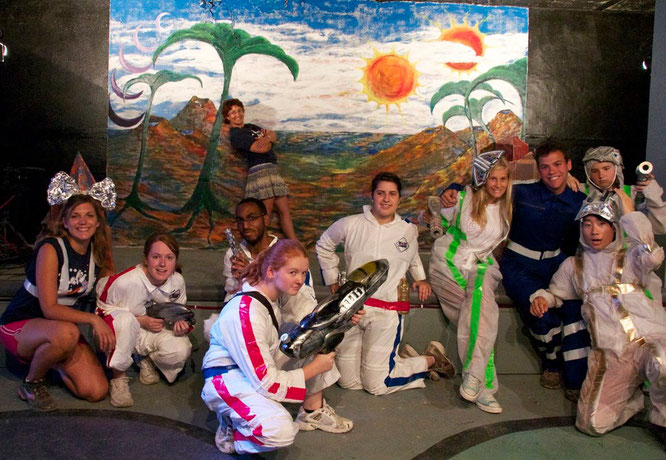 The word is out that this year's ICCP kids' camp was even better than the 5 before.  From pirates to cowboys, kingdoms, explorers and undersea to Space (the final frontier, but NOT the final camp), this whole idea of unity in Christ is proved in the actions of counselors and campers.  Like parts of a body, every individual played his unique role, and all benefitted with energy, love and fun that was out-of-this world.
In addition to my usual roles of designing kid crafts and daily photo montages, this year, I had permission to create a faraway world on stage.  The children's reactions were enough to encourage and inspire me for the next several weeks...and I can't wait to get started!
Here's a glimpse at camp.  Please enjoy, and I'll let you know about the latest activities from my studio soon...