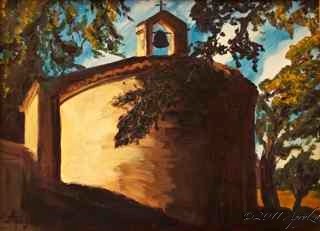 The forward in my 1939 J P Lippincott edition of Robert Henri's The Art Spirit is a dated expression of a timeless classic, seeing how much art has changed in 80 years. Yet, take a stroll through the Centre Pompidou, and you're traveling through time. The style was suited for its specific time and place, but the essential truth remains. So I find in Watson's essay:
No other American painter drew unto himself such a large, ardently personal group of followers as Robert Henri, whose death, July 12, 1929, brought to an end a life of uncontaminated devotion to art.
Henri was an inspired teacher with an extraordinary gift for verbal communication, with the personality and prophetic fire that transformed pupils into idolaters. [So, he was some kind of cult leader figure?]
Not only so but he ardently believed in the close relationship of Art to life—believed that Art is a matter in which not only professionals and students but everyone is vitally concerned; and his contention is supported by the immense benefit that has accrued to France through its devotion to art and its production.
I assume that Watson implies that Henri asserted in America the same respect and honor that France continues to uphold in her culture. Although rarely found in marital relationships here, there's a romantic love for tradition in France. Sexual infidelity is rampant, even expected by many, yet faithfulness to la France is admirable.
And why not?  4000 years or so of culture lies like an open book at our feet.  Prehistoric cave painting to Celt, Gaul and tribal monuments, Roman villages, medieval strongholds, every empire and epoch leave traces of what was important to them.  When those monuments are forgotten and fall into disrepair, so do those the culture that inspired them.  (Likewise relationships, temporal as they may be.)  Nothing's changed there.
France both honors and entices her people to continue the relationship by opening museums to free entry on the first Sunday of every month, and the annual Journées du Patrimoines on the 3rd weekend of September, when every historic site holds special events to commemorate their past.
At this point in my reading, I had to ask, "Who is this Forbes Watson," and why does he wax eloquent about Robert Henri?  Read this short biography, and see if you can't find the back-story…
Watson, Forbes, b. 1879 d. 1960 
Art critic, Arts administrator
New York, N.Y.
Collection size: 13.5 linear ft.
Collection Summary: The papers of New York City art critic, writer, and lecturer Forbes Watson date from 1840-1967, with the bulk of materials dating from 1900-1960, and measure 13.5 linear feet. Found are biographical materials, correspondence, business records relating to the Arts Publishing Corporation, records documenting Watson's work for the Public Works of Art Project and the Section of Painting and Sculpture, reference files, an exhibition file from the Pepsi-Cola Company's Third Annual Exhibition, writings and notes, ten scrapbooks and loose pages, printed materials, and photographs.
Biographical/Historical Note: Forbes Watson (1879-1960) was an art critic, lecturer, and administrator from New York, N.Y. Watson served as art critic of the New York Evening Post, 1911-1917, the New York World, 1918-1931, editor of The Arts, 1923-1933, and lecturer at the Art Students League. In 1933, he was appointed Technical Director of the first, but short-lived New Deal art program, the Public Works of Art Project (PWAP), created to provide work for artists in the decoration of non-federal buildings, and served under Edward Rowan until it dissolved in 1934. He then moved, with Rowan, to the Treasury Dept. of Painting and Sculpture (later the Section of Fine Arts), which administered funding for the competitive commissions to decorate federal buildings, where he served as Special Advisor, and as editor of the Section's Bulletin. Watson later served in the Treasury Dept's War Finance Division organizing exhibitions and posters by combat artists to promote the sale of war bonds. He authored several books and articles on American art.
Watson's widow, Nan Watson, donated the Forbes Watson papers in 1961.
There it is, "In 1933, he was appointed Technical Director of the first, but short-lived New Deal art program, the Public Works of Art Project (PWAP), created to provide work for artists in the decoration of non-federal buildings, and served under Edward Rowan until it dissolved in 1934."  I'm sure that I'd be seriously put off by the state of the nation that put me in charge of reviving the creative spirit, and then took away that intrinsic joy before it had a chance to take root.  The socialistic ideals of the nation couldn't match the individual's struggle to create.  We are born creators, yet we have no idea what we were created to create! The Industrial Age gave way to the Modern Age, and by the mid-1930s, craftsmanship was on the way out.
The list of men now eminent who developed under Henri's precepts is a long one.  He sought, above all things, to create spontaneity.  He always attempted to bring out the native gift.  He gave his followers complete respect for an American outlook.  He showed them the Frenchmen but he did not encourage them to imitate the Frenchmen.  Without jingo Henri taught them artistic self-respect.  It was not a crime to look at American material with American eyes.
This 'native gift' I believe refers to the individual call to create, not to a specific nation or culture.  It's as ridiculous for the American to attempt an imitation of the French as for the French to try to pull themselves off as American.  (I've seen both, and it is entertaining.)  Eighty years from the writing of this essay, it is crystal clear that distinctive craftsmanship is rare, and rarely respected.  Our post-modern world creates replaceable, destructible trinkets rather than individually designed and created objects of value.  Ah, the passing of the Golden Age…
I can't help but think of Woody Allen's 'Midnight in Paris' as I read this!
But whatdaheck's a 'jingo?'  My Oxford American Dictionary widget tells me: 
jingo |ˈji ng gō|
noun ( pl. -goes) dated chiefly derogatory
a vociferous supporter of policy favoring war, esp. in the name of patriotism.
PHRASES
by jingo! an exclamation of surprise.
ORIGIN late 17th cent. (originally a conjuror's word): by jingo (and the noun sense) come from a popular song adopted by those supporting the sending of a British fleet into Turkish waters to resist Russia in 1878. The chorus ran: "We don't want to fight, yet by Jingo! if we do, We've got the ships, we've got the men, and got the money too."
Moot; truth doesn't require warfare.  Strength comes from ideas, not from the barrel of a gun.
Yet, for all the impulsion which he gave toward what might be called a native school, Henri was the first artist to spread in any broad way the news of the great French painters who made the nineteenth century such a glorious epoch.  It is hard for us to realize that only a short generation ago changes in French art were not registered in New York with anything like the present rate of speed.  New York had not then become the great financial centre of the world.  French paintings were not then bought at such dazzling prices or in anything like the same quantity as now, nor had the collecting of Parisian art, popular as it was more than ten years ago, become the social mania in America that it is today.
It's absolutely fantastic to be an expatriate American in Aix-en-Provence!  I joined the association ‹‹les amis du Musée Granet›› on the 2006 reopening, for the expo honoring Aix native, Paul Cézanne.  One of my greatest memories was taking the guided tour by curator, Bruno Ely.  (After 3 hours of enthusiastic enlightenment on the artist and his work—typical for his private tours--I leave the museum feeling like I've been standing under a waterfall with my mouth open.)  The association members are a genuinely lovely group of (primarily) locals with a genuine interest in seeing our local museum gain the credit it deserves.  Their questions are always pertinent, and one was raised in reaction to the long list of international museums and collectors who loaned various works for the expo.  "Why aren't there more Impressionist works here in Aix?"  His answer was that it was the Americans who appreciated that style at the time it was available.  Silence, as heads turned in my direction.  Chapeaux, John Wanamaker!  ;0)
I love discovering how the times and places through which I've passed have left traces to guide me into the future!  Look at the huge artistic footprint that Wanamaker's investments made in my life, and anyone who's walked through Philadelphia.  Twenty-five years later, I'm finally starting to pay attention…
What about you?  What have you taken for granted that you're beginning to recognize as relevant in your life?
Notre Dame de Revest, Esparron, Provence
by
AprylZA
Sell art
online at Zazzle.