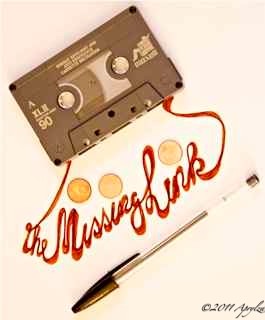 Robert Henri continues: Do not tell me that you as students will first learn how to draw and then afterwards attend to all this.
This sounds a lot like Jesus' admonition to the man who wanted to follow Him, but only after he buried his father.  Luke 9:57-62, Jesus seems rather snippy in His responses, until you consider all the hot air blowing around.  If Dad was between death and entombment, this fellow wouldn't be out attending lectures.  He would've been mourning with friends and family.  We don't know if the patriarch even had one foot in the grave yet!
Although I've never heard that excuse before, I could write a long list of why people don't learn to draw or keep a journal.  You've seen my justification for giving up on the portrait painting.  I need a teacher, and it's not my priority to find one.  Not that I've got any funerals to attend, thankfully, it's just not where I choose to spend my time right now.
Rather, I'm learning to discern: Where is the Spirit moving in my life right now?  I feel very strongly that it's time to get this spiritual development course in working order.  The last 5 years have been rough training growth that has matured me in ways I couldn't foresee.  Now, with the experience that comes through pain, I can more effectively train others to know where God is working in their own lives.
Drawing, portrait painting, certified public accountancy, every individual nurtures a priceless gift in his or her life.  Like an infant, that unique skill must be honored and developed, at the risk of death.  In most cases, the neglected soul slumbers in the background of ones mind, occasionally waking to be fed until suppressed by various narcotics.  That smoldering life passion can be terrifying when its owner doesn't realize the hidden costs of abandonment. Mid-life crisis never happens in a day.  That's a baby who spent 40 years (or so) in his crib, finally outgrew his cage but never learned to change his own diapers.  The ensuing mess soils everything within flinging distance.  This, too, becomes an art form.  It's generally called 'post-modern' but I'll leave that study for another day.
It is only through such motives that you can learn to draw.  This kind of thought is drawing; the hand must obey the spirit.  With motive you will become clairvoyant of means, will seize and command them.  Without motive you will wobble about.
Exactly!  Exactly what motives?  What's my motive: to paint, to draw, or to communicate the importance of finding your life motive?  I've been wobbling about for most of my life because I kept missing the motive!  Not only was I trained to nurture and attend a household; I can be a master at it.  And like anything in this post-Eden, post-modern, post-everything world, I kept missing the mark when I couldn't' find the target.  It's mine to be creative. That's my gift, and I get to play with it.  I love it so much that I want to share it.  I want to play nice, and it hurts when I see others mistreating it, but I have to understand that they might not have learned to play, only to destroy.  (Then again, I can respect that there are those who are gifted in that regard.  I hope they'll let me push the button one day.)
Oh, that was priceless!  I didn't expect to find a perfectly synched Yanni rendition—sort of a variation on Handel's Water Music, don't you think?  Nor did I consider that there's an entire Int'l Society of Explosive Engineers (ISEE), and that this was a compilation of implosions from 2002 shown at their conference in Las Vegas.  Who woulda thunk?  I digress…
My point is, I MUST live the message that we are created to reflect the image of our Creator, and that living that gift yields greater gifts.  It's time to invest in our gifts with the intention that they will return with interest.
In what have you invested your life?  How close is that to your gifts?  Do you even know what your gifts are?  
You are The Missing Link
by
AprylZA
Join Zazzle.com's
t-shirt affiliate program