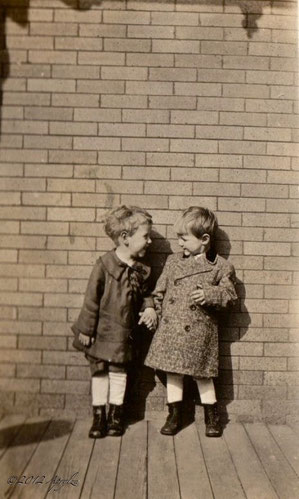 Blame it on the Collective Subconscious, but I didn't see much of my neighbors during the summer holidays. Naturally, I assumed that they were airing in the Alps—that annual migratory paradox of watching the locals flee to Grandma's house, while the northerners arrive to bake in the Provençal sunshine.
On the contrary, like me, they were escaping the heat by revisiting forgotten boxes in their cellars and eaves.
Early in my marriage, there was a 14-year period in which we'd moved into new digs 12 times. Naturally, you'd assume that was a practical way to avoid the accumulation that is typical of home-dwellers. At least, that was the typical expectation.
On the contrary, those settled ones didn't realize that we had appliances for 110 currant and others for 220, as well as enormous transformers (which come with stories all their own, like waiting on the East German manufacturer that was taking a yearlong sabbatical following Reunification.) Did you know that house movers don't mind a pianist so much as they loathe an avid reader? What else could I do but hoard volumes, living in all these non-English countries? And how could I leave Korea without celadon and a lifetime supply of fabrics, or Dresden without a wealth of household items that are merely a thorough renovation-away from 'antique?'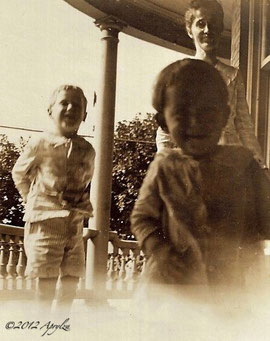 How could I decide what to discard when everything was new and relevant?
Well, if I don't get a move on, then nature will decide for me! The cellar stinks, the company won't pay for moves anymore, and there's no possible way I could ever rest in peace with such a mess for my loved ones…to pass along to the next generation...
What's the point of all of this? The stories, of course! There was a relevance to all of it, and stories are how we pass a heritage that's more lasting than my great-great-grandmother's bread trough.
I have no regrets in learning about the lives of famous artists who've spent time here in Aix, but I do regret that I know more about Cézanne, Picasso, and Marchutz than I do my own grandparents. They didn't want to tell me about their childhoods—not that they were ashamed; they simply didn't believe they had anything worth telling. How could they compare life in a sleepy cigar-rolling town in the 1920s to the radical changes of shopping malls and cassette tapes in 1970s? Again, was I even paying attention?  Mork & Mindy was pretty entertaining stuff to my mind at that stage.
Here comes the experience of age…It's time to revisit those boxes, because I'm finally ready to pay attention. I've already found plenty worth passing along to the next generation, and so now I can apply the artist's eye and technical finesse to tell the age-old stories. My goal is that you are inspired to dig deep into your storehouses, and find a way to share your experiences. We mustn't let the Mouse King win!
Suggestion: Your local historical society or museum will cherish your loan or donation of family photos and mementos.  Their facilities are most likely much better equipped to protect these artifacts than your dark corners.

Friendship Postcards
by
AprylZA
See more
Friend Postcards