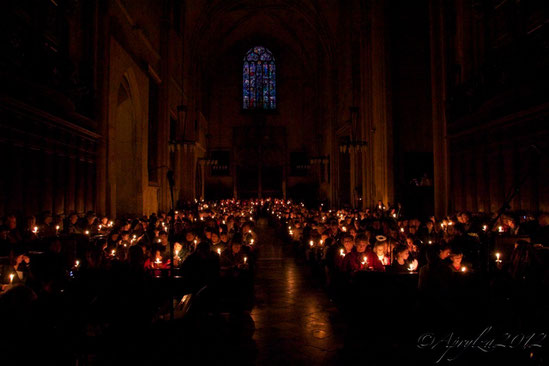 The English-speaking community of Aix-en-Provence has been gathering on the 1st Sunday of December for 4 decades to celebrate the Christmas season with traditional carol singing.  
The numbers continue to grow, and since 2001, the Catholic diocese has graciously provided the largest place of worship in Aix to accommodate our local Internationals.
Here are my photos, with grateful thanks to each of you for your warm hearts, joyful voices, and volunteering hands!