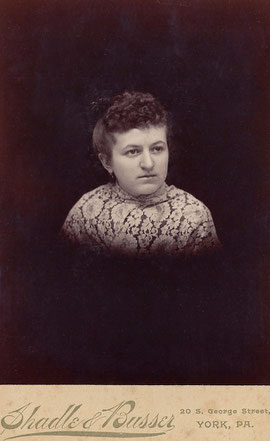 From the continuing saga of forgotten people, here are more friends or Rupp family members circa 1900, probably in Lower Windsor, York County, Pennsylvania, USA.

The John RUPP family had a large collection of photos dating from the later-half of the 19th century, and these were passed from daughter, Melvina Jane ZARFOS, to her daughter, Addie Irene HOFFMAN, to her nephew, Jay Robert ZARFOS, to his granddaughter (me).  Undying thanks and credit to my mother, who sat with my grandfather in his last years, and noted which faces he recognized.  Unfortunately, much of this crowd of saints remains unidentified.
That's why I need you!  If you know anyone who may be connected to these families, please introduce them to these pages.  I want to work together with those who remember so that we can extend our fascinating heritage.  Thank-you.