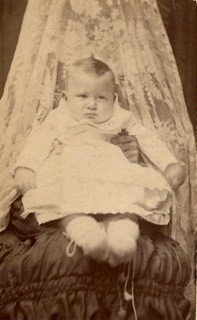 When is a chair not a chair?

When it's a cleverly draped backdrop hiding mamma's protecting arms for the baby pose.

Sadly, this makes photo identification even more of a challenge.

Welcome to my family collection of unknown people; most likely friends or members of the John & Mary (POFF) RUPP family of Lower Windsor, York County, Pennsylvania.
I'd love to hear from you if you are connected to this line, or can make any positive identification of any of these photos.
Father & Mother Lahr, York County, PA circa 1880
by
AprylZA
Check out Historic Postcards online at
zazzle