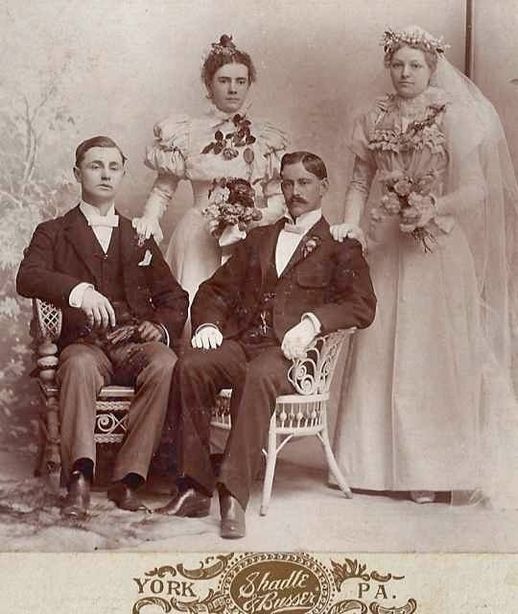 Wouldn't you love to know the story behind this matrimonial conjunction?

Is it possible that any of this foursome are thrilled beyond measure?  You sure can't tell by lookin' at 'em!
Here begins the next installment of unknown people.  These faces fascinate me.  Who are they?  How did they know, or how were they related to my great-great-grandparents, John & Mary (POFF) RUPP of Lower Windsor, York County, Pennsylvania?  If you know, I would love to hear from you!
---