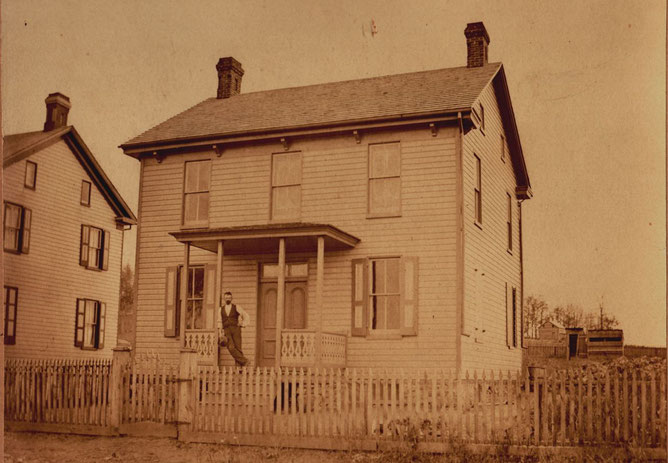 Now we're starting to come upon a few names to go along with the faces...but still, mysteries remain...

Where is this house?  (Is it still standing?)  Who's that on the porch?
It's time to contact the Red Lion Historical Society, and to check the High School to see if they have an archivist who can identify any of Aunt Addie's classmates...
Gertie SPANGLER
Strive to be Valuable
by
AprylZA
Browse Victorian Postcards online at
Zazzle.com
Harry ZIEGLER
Outstanding in his Field
by
AprylZA
Browse more Historic Postcards at
Zazzle