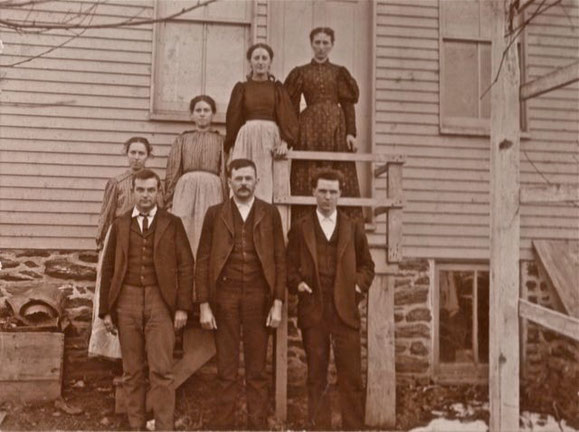 Here's where it gets interesting:

For me, because I'm starting to recognize faces, remove duplicates, find a few names, and other means of identification.  I trust that these family trees are becoming a certified orchard.  (Go ahead and make those fruit and nut references, we've all got 'em.)
For you, hopefully interested enough to drive you to distraction—the distraction of locating your ancestors' artifacts.
What do these faces tell us?
Looking into their eyes, recognize the social status and attitudes in their dress, identify their surroundings...are they a window to another world, or a mirror to self?  Certain faces invite you to know more, while others dare you to care.  You can see evidence of lifestyle habits—for better or worse—that you know didn't start with you.  There are roots of behavior that trail the generations, either to your pride or shame.  Take courage to identify them now.  Feed the plant you want to grow!  Tear up the root of inadequacy or critical judgement or whatever it is that keeps your family from prospering!  (Covering it doesn't cure it.)
On that note, I'm going back to tending the RUPP albums...I've found a few more names to put with faces in the earlier installments, and a lot more nameless faces.
Starting with the children of John & Mary (POFF) RUPP, the firstborn was Henry (13 Sept 1853, Lower Windsor Twp., York Co., PA—6 Mar 1939, York, York Co., PA)

Henry Rupp circa 1870
by
AprylZA
Browse more Victorian Postcards at
Zazzle
Henry & Elizabeth (SCHNELL) RUPP of York Co., PA
by
AprylZA
Browse for more
postcards
from zazzle.com.
Both of these photos were obviously taken at the same time—same clothing, same chair.  Unfortunately, I don't seem to have an individual photo of her in that attire.
According to Weldon Poff of Windsor, PA, Henry & Elizabeth SCHNELL married on 25 Oct 187?  I assume that she died prior to his second marriage to Lydia Ellen WARNER on 7 Oct 1917.

Melvina Jane was the next RUPP to arrive.  Born 24 Feb 1856 in Lower Windsor Twp., died 22 Apr 1944 in Red Lion, York Twp., she married Benjamin Franklin ZARFOS (1858-1942).  There are lots more photos of Jane & her family to come, relevant to that line.
Peter (30 Nov 1858-9 Jun 1936) married Lydia Ann McCOY.
It's not who you are; it's what you do that counts
by
AprylZA
Browse more Victorian Postcards at
Zazzle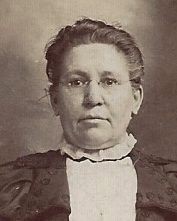 Elizabeth 'Lizzie' (12 Sep 1859-9 Sep 1945) married Joseph B. STONEY (7 Jan 1847-21 Nov 1940) on 22 Mar 1903.  More about them on another page.

I've not identified photos of the following:
John L RUPP
b. 18 Mar 1860, Lower Windsor Twp., York Co., PA
d. 27 Jun 1884, Lower Windsor Twp., York Co., PA
Magdalena RUPP
b. 22 Oct 1861, Lower Windsor Twp., York Co., PA
d. 8 Mar 1872, Lower Windsor Twp., York Co., PA
Susan RUPP
b. 20 Dec 1862, Lower Windsor Twp., York Co., PA
d. 9 Aug 1864, Lower Windsor Twp., York Co., PA
Next comes Melinda (or Malinda?)
b. 5 Jun 1864, Lower Windsor Twp., York Co., PA
d. 24 Feb 1894, Lower Windsor Twp., York Co., PA
...who didn't quite make it to her 30th birthday.  I'm curious about the cause of death for all of these people, especially if there was any relevance in the bottle at her elbow:
A Spoonful of Sugar Helps the Medicine Go Down
by
AprylZA
Check out other Victorian Postcards at
zazzle.com
Neither do I have an identified photo of Harris RUPP
b. 25 Dec 1865, Lower Windsor Twp., York Co., PA
d. 27 May 1901, Lower Windsor Twp., York Co., PA
and his wife, Mary E. HELDER
The photo at left is Sarah RUPP (3 May 1867-27 Jul 1922) of Lower Windsor Twp., York Co., PA