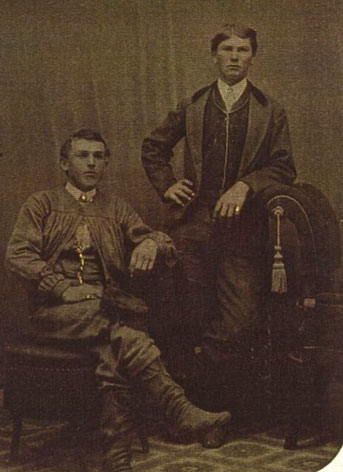 If we are post-modern, they were modern...possibly even pre-modern.

100% men today; brothers?  Fathers?  Sons?
Why does one look like Jay Leno (the Tonight Show host); and that goofy-looking one, WHO WAS HE?!!
The quotations that I added to fill space, are they suited to the characters?  Have I committed the ultimate time/space crime?
Please be sure to CONTACT ME if you can identify any of these people!