---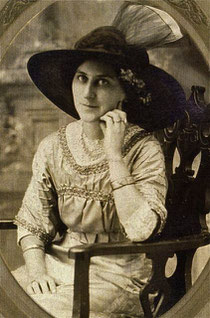 Turning once again to the ZARFOS family, the 4th child of Benjamin Franklin & Melvina Jane (RUPP) was Addie Irene.
I didn't know her very well, although I have very clear memories of visiting her home with my grandmother.  She was sweet and gentle, and her home was neat as a pin.  This makes me old enough to regret the invention of hand-held electronic games, because it is fantastic training for a child to learn how to sit quietly when required.  I was a master daydreamer, thanks to early training.  Unless I misremember these times, and in reality was sent to the backyard to keep from exploring to the knick-knacks' demise.
In any case, there is a nice collection of Addie's personal photos that I'll post over several days.  She and her friends seemed to manage without electronics quite well.  And I get the impression that the years with her husband, George HOFFMAN, weren't dull, either.
Picnic on the Susquehanna, 1902
by
AprylZA
Look at Antique Postcards online at
Zazzle.com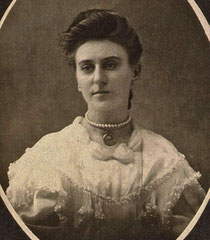 Addie Irene ZARFOS
Birth: 15 Mar 18861,2,3
Death: Jan 19773
Burial: Red Lion Cemetery, Gay St., York Twp., York Co., PA
Father: Benjamin Franklin "Frank" ZARFOS (1858-1942)
Mother: Melvina Jane "Jane" RUPP (1856-1944)
Spouse: George Joseph HOFFMAN 
Birth: 28 Feb 18842
Death: 2 Apr 1950 at 724 West Broadway, Red Lion, York Co., PA2
Burial: 5 Apr 1950 in St. Mary's Catholic Cemetery, York, PA4
Occupation: Dealer in cemetery memorials5
Religion: St. Joseph's Catholic Church, Dallastown, York twp, PA
Father: Anthony HOFFMAN
Mother: Anna MANN
Sources
1. B.F. ZARFOS' Bible "The Holy Bible Containing the Old & New Testaments...Henry S Goodspeed & Co, New York, No. 173 Greenwhich St; c.1877 by AJ Holman & Co, Phila in the Office of the Librarian of Congress" owned by Beverly Zarfos SLENKER from Remembrance card
2. family Bible, George Joseph Hoffman & Addie Irene [Zarfos]
3. tombstone inscription, Red Lion Union Cemetery, York Co, PA
4. from funeral Remembrance card
5. newspaper obituary 5 Apr 1950.
The handwriting on the back of the photo (at left, above) said: Addie & Miss Day
...but Miss Day looks quite a lot like Addie's best friend, Emma Craley (at left, below)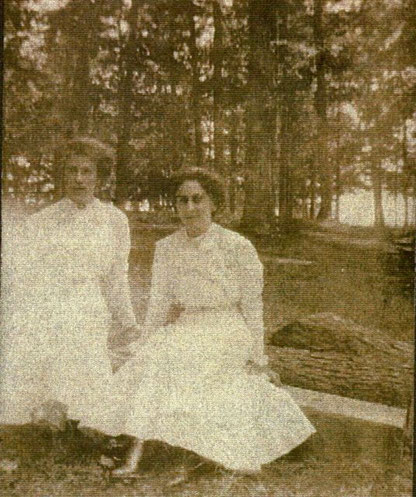 Sisters, Cora & Addie ZARFOS, circa 1900
by
AprylZA
Create unique
personalized photo postcards
at zazzle.com
Mrs Addie Z. Hoffman, Red Lion, Pennsylvania c1916
by
AprylZA
Check out more Antique Postcards at
Zazzle
---