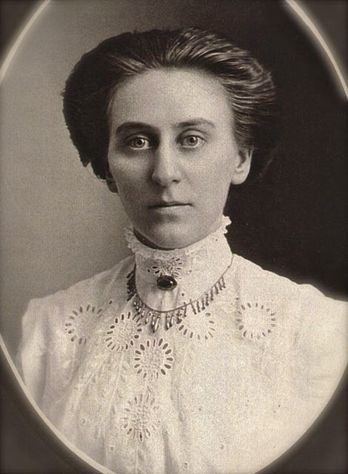 The names, places and dates of her life are in yesterday's edition.
The real story—stories—are in these photos...
In matters of style, swim with the current...
by
AprylZA
Design your own
picture postcards
on zazzle.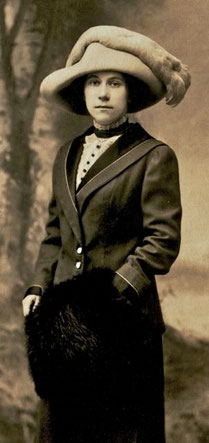 Emma M. CRALEY
Birth: 21 Mar 18851
Death: 14 Aug 19601
Burial: Red Lion Cemetery, Gay St., York Twp., York Co., PA1
Father: Philip Mitzel CRALEY (1855-1937)
Mother: Sarah Jane KINARD (1858-1942)
Spouse: Stewart J. LEACH
Birth: 18901
Death: 19751
Sources
1. Mary E Rutt, The Five Sisters:  Our Sechrist Heritage 1705-1999, Walter Shaub, Gordonville, PA.

Unfortunately, we don't know who either of these young gentlemen were.
Friendship is a single soul inhabiting two bodies
by
AprylZA
Design unique
photo postcard
at zazzle.com
Stuck a feather in her cap and called it 'ostrich'
by
AprylZA
Check out Antique Postcards online at
zazzle
Misses Barshinger, Stabley & Zarfos circa 1904
by
AprylZA
Check out other Antique Postcards at
zazzle.com