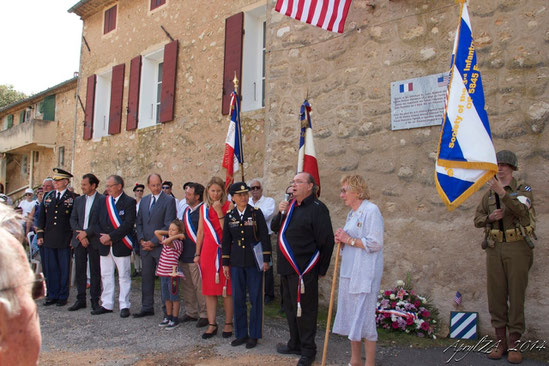 Our community took a moment to recognize the enormous price paid for liberty, equality and brotherhood in honor of those who liberated southern France 70 years ago today.
Operation Dragoon launched on the beaches of Provence on 15 August, 1944, and battled its way north, arriving in Vauvenargues and St Marc Jaumegarde on the 20th.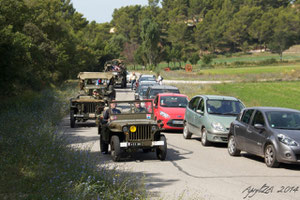 The reinactment group "44 Memories" added considerable nostalgic color to the event. It's encouraging to realize that Europeans of this generation will go to this extent to recognize what our grand- and great-grandparents gave to ensure our freedoms.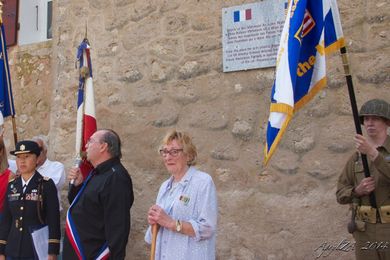 We gathered at this place 3 years ago, for the dedication of a memorial to honor the Resistance forces who were overtaken one horrific evening.
The daughter of this family was 18-years old then, and rode her bike throughout the night, sending the warning that their home (a Resistance safe house) had been raided by the Nazis. She never saw several of her family again.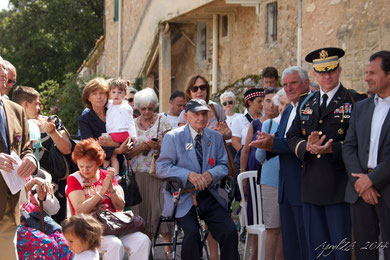 There are few more honorable occupations that accompanying veterans to events such as these. I met the Stoys at the unveiling of this plaque, and it was a true pleasure to meet them again, this time with 92-year old Mr. Halik, who had been seriously wounded at the landing in St. Tropez, and carries his scars to this day.
He's not been through these parts in 70 years...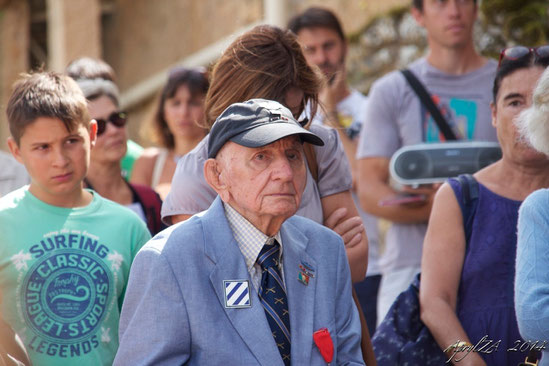 Who can but wonder if what we do makes a difference for the greater good in the long run?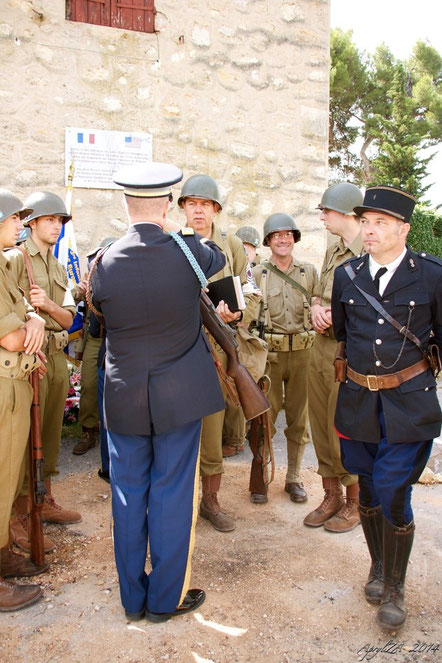 I salute these reenactors for their desire and willingness to learn the real way the 3rd Infantry arrived —certainly not with unbottoned shirts in the 30°C scorching summer heat, and no sloppy rifle flopping, either!
How can we learn anything if no one is willing teach us?
So, did their service make any difference?
Yes! Even the little things are big things when we choose to do what we do with all our heart. Our actions, when done with love, plant seeds of hope and kindness that nourish the spirit, and we can trust this will reap rewards for future generations. 
It is with that gratitude that I thank those who were willing to die so that we may live free.
---