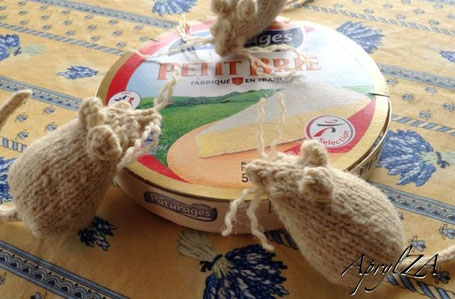 What to do with a nice harvest of Nepeta cataria and a little bit of yarn? 
Isn't it obvious?
Ask your cat.

The original 2-needle pattern by Robert Matthews is available on ravelry, but I turned it on its head and converted to a seemless version worked from nose to tail. The pattern is available here for free:
Seamless Catnip Mouse Pattern
Firmly-knitted on double-pointed needles with about 15 g knitting worsted/DK-weight 100% wool yarn; wool or cotton wadding, and 1 T dried catnip for an approximately 8 cm toy.
Seamless Mouse Catnip Toy.pdf
Adobe Acrobat Document
1.8 MB
---