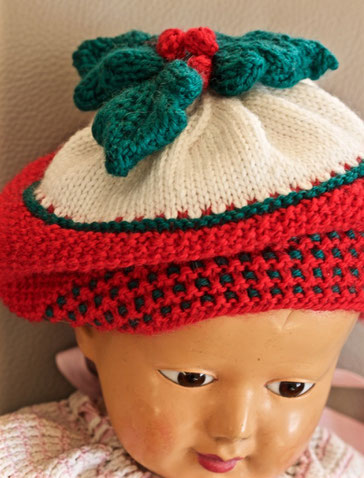 One of the esteemed Elizabeth Zimmermann's famous lines is, "Some people will put anything on their heads." The success of this clever book is likely to prove her words to be true. Pity the innocent lamb who has no choice in the matter, but chapeaux to the little rebel who cares not a hoot for what the other babies might say!
You'll either love them or loathe them; you will certainly not hide under them. Debby Ware makes a statement with every single holiday and change of season. I think they're very cute, and I like that they serve the dual purpose of giving the enthusiastic learner something new to knit. The shaping techniques are excellent, and well explained. I believe that any courageous beginner can achieve success with these designs.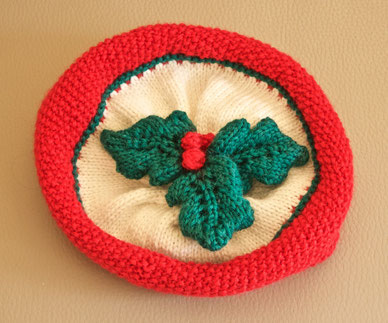 These are "Holly Holiday Hat" and "Cup of Love Hat." I'm really not sure how that teacup can stay balanced up there…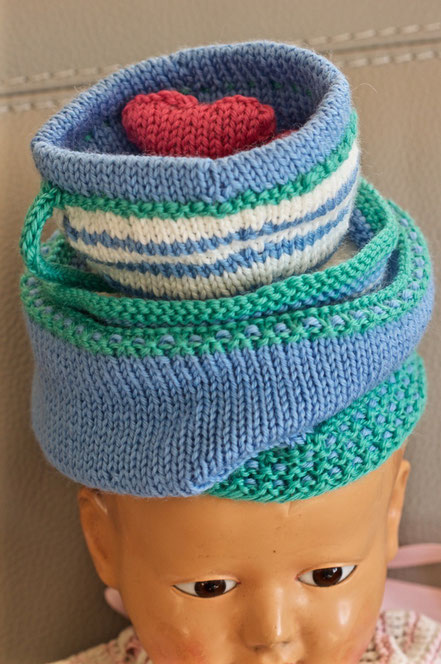 Yet the question remains: Would I put any of these on a helpless infant? I really don't think so. Now as for sizing them up…I know that I'm not the only one who would risk looking like a walking Christmas pudding for a bit of festive fun.
That's exactly what these are: A bit of fun—great silly fun, actually. But ordinary, they are definitely not, and practical? Probably not so much, either.
I received a copy of this for a fair and honest review on netgalley.com, and for that I'm grateful ;0)