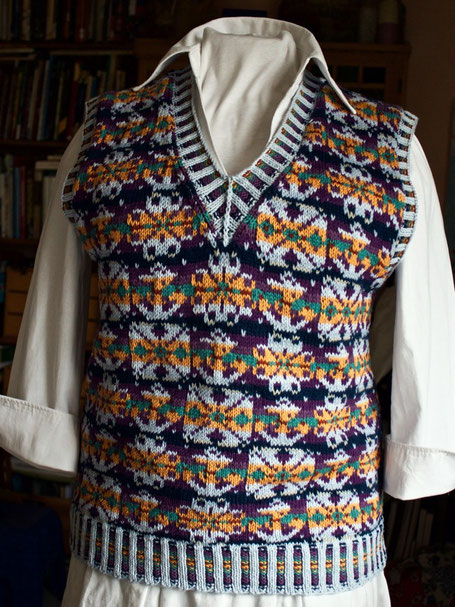 I stirred up ‹‹les Amis de St Marc›› a bit this morning when I blew in with my piece for the 2nd annual community expo.
"Oh, c'est pas un tableau."
So right, it's not for hanging! As much as I love to paint, the joy of playing with color and texture is so much more appealing to me. Add to that, the fun of leaving the walls to step out into the world... 
If you agree, please drop by the community hall to cast your vote: Tomorrow (Thursday 17th March) & Friday (18th March) between 15h00-18h00, 
Vernissage & prizes awarded: Friday 18th at 19h00.
Expo daily from Thurs-Sunday (20th) 15h-1800.