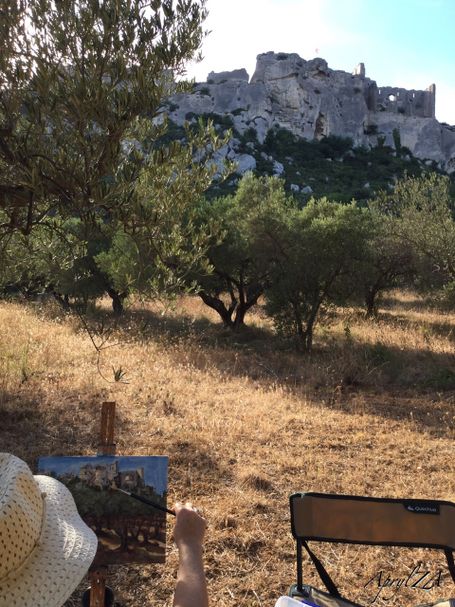 After a bit of studio time with Georgia Mansur on tuesday morning, we headed for an afternoon in Les-Baux.
This was my 4th visit to the Chagall presentation at Les Carrières de Lumières this year, but no complaints! Half the fun is watching the new arrivals as they enter: Words can't describe the experience—it's larger than life. Each March, with every new theme, I wonder what the artists would think of seeing their work in such astonishing light, color, and sound? In addition, the cool caverns are blessed relief from the intense heat of this summer's heat.
After we left our sizzling parking in the appropriately named Val d'Enfer (Hell Valley) for the other side of the village, we claimed what shade we could find for a pleine aire painting session...