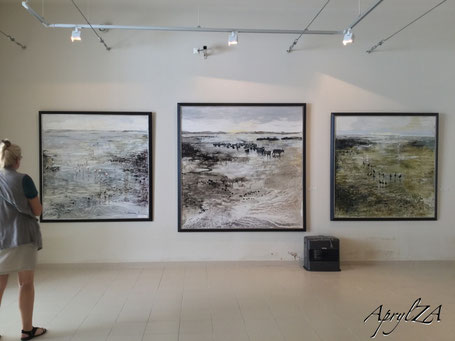 We let the infamous Mistral winds do their worst as Georgia spent the morning introducing us to many of her excellent watercolor techniques. (See below.)
After Mathieu's fantastically fortifying picnic lunch, we went for the afternoon to Saint-Remy-en-Provence. I admit, I've only known St. Remy as overrun with tourists (including my occasional troupe), and although there was no shortage of northern European languages, there's a lot more to this town than I knew...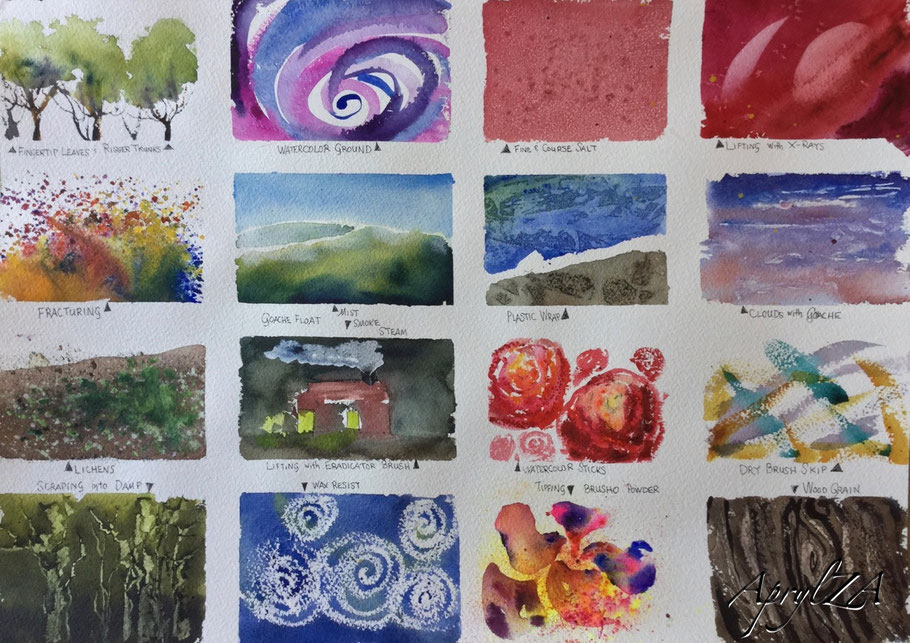 Primarily, the gallery/museum of Michel Jouenne: I HAD NO IDEA!!! Seriously, if I had the dosh to invest, I wouldn't hesitate for a moment to purchase as many of his works as I had walls. Each is truly a pleasure to behold—a window into the world—a world of wonder and peace. There is undeniable mastery here, both in theme and technique…In addition, we had the pleasure of meeting both monsieur Jouenne and his lovely wife. (I'd like to take them home with me.)
Next, we found a café with high people-watching value: You can't go wrong with an open square that includes a fountain and live music.
The day encapsulated: