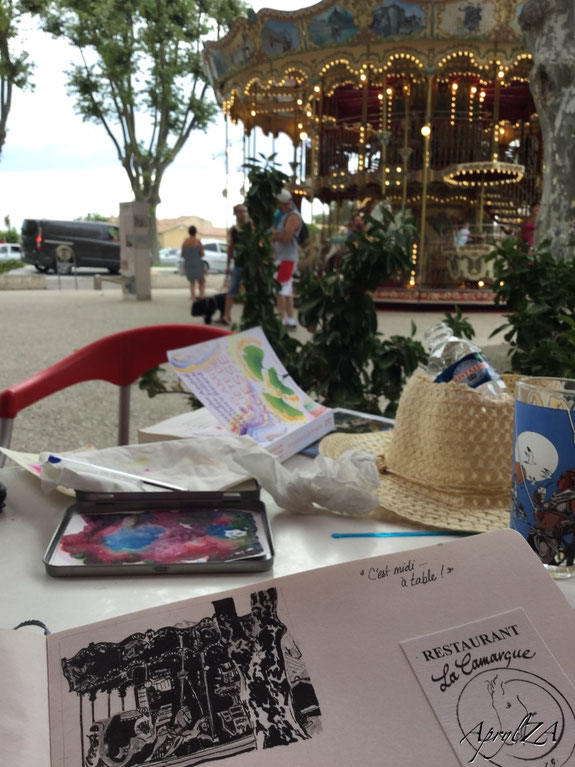 After nine days of making art a priority, I was finally starting to come alive…and what a lively place is Aigues-Mortes! Instead of doing the usual fortress and walls—which is completely worth it, if you've not been a half-dozen times already—we took our time to find the quiet corners.
On that note, the restaurant ‹‹la Camargue›› is both peaceful and full of life, as well as serving excellent meals. They do not take reservations, so be sure to head for 19, rue de la République as soon as you hear the man on Place Saint Louis shout C'EST MIDI! A TABLE!!!
Don't fret if you can't make it for mealtime, because there are more than enough cafés to go around...